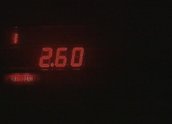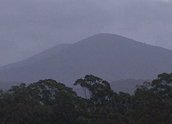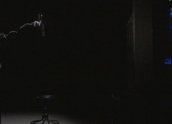 A Walk with Words: The Poetry of Romaine Moreton (2000)
Synopsis
A Walk with Words: The Poetry of Romaine Moreton provides an insight into Moreton's journey from the mountain country of Bodalla on the south coast of NSW to the bright lights of Sydney; from the socio-economic poverty of her childhood to her liberation as an adult through education and the arts.
Moreton performs her poems at the Conservatorium High School, Sydney Opera House and Petersham Inn. Poems featured throughout the film include 'Taxi Driver', 'Don't Let it Make You Over', 'Come to Me', 'Seasonal Revelations', 'Ode to Barbie', 'Strange Recipe', 'Gather Round' and 'I Shall Surprise You By My Will'.
Curator's notes
A Walk with Words provides an insight into one person's journey from racism and disadvantage to realisation and self-empowerment. The film highlights the socio-economic position of many Indigenous peoples in Australia and provides a pathway to freedom from these constraints.
The film shows how courage enables Indigenous peoples to rise above social, cultural, political and economic disadvantages. As she speaks of ideological warfare in her poem, 'I Shall Surprise You By My Will', Moreton repositions the Indigenous presence within the dominant discourse from a place of powerlessness to one of strength and fortitude.
The film visits the bean farm where Moreton grew up. Rooted in this landscape she describes the effect of the place, including the river, mountains and the people, on her creativity and spirituality.
The power of Moreton's poetry challenges the oppressive forces of colonialism in Australia, as played out in the lives of Indigenous people in this country. The truth resonating within her words sends a chill down the spine. A Walk with Words presents the life and poetry of an important and creative woman.
A Walk with Words: The Poetry of Romaine Moreton won Best International Short Film at the 2000 WOW International Film Festival. It was broadcast on Message Stick on ABC1 on 9 September 2000.