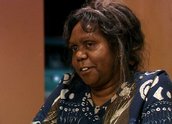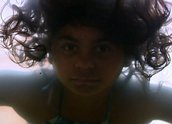 Queen of Hearts (2003)
Synopsis
A short feature film about the relationship between a granddaughter and grandmother, following the journey of the granddaughter and how she deals with her grandmother's impending death from cancer.
Curator's notes
A beautiful film about how a young girl deals with death when faced with the loss of the matriarch of her family unit. This film offers a chance to look at Alice Springs through the eyes of characters that revere and love this desert setting, rather than the familiar Western idea of Alice Springs and the Northern Territory being a 'dead heart'.
A wonderful story, told through the child protagonist's eyes, delving into the world of children, and how the adult world and concepts unfold. The drama is framed by Indigenous relationships to place, represented here by Nanna's tree, or the tree that Nanna was born under. Penny, the young granddaughter, though dismissive in the beginning, comes to appreciate the importance of Nanna's tree, and through this, we see the land itself become alive, dotted with new memories and significance.
Queen of Hearts offers the audience the chance to see the land through the eyes of people to whom the land is of great significance. Directed by Danielle Maclean, this film won the AFI award for the best screenplay in the short film category. Danielle Maclean's directorial credits include For Who I Am – Bonita Mabo (2001), Mparntwe Sacred Sites (2004).