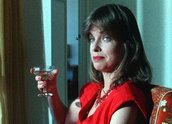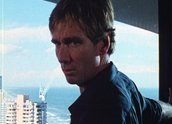 Last Breakfast in Paradise (1982)
Synopsis
The relationship between Stephen Smith (John Hargreaves) and Angela Jones (Penne Hackforth-Jones) is brought to its inevitable conclusion during the couple's brief sojourn in a Surfers Paradise high-rise.
Curator's notes
Even in 1982 this was one of a very few dramas of any length which had been directed by a woman. The relationship between Angela, a continuity girl (a job these days called script supervisor), and her married lover, Stephen, a scriptwriter, is in its dying days. Stephen flies to Surfers Paradise where he's guest speaker at a conference, then calls Angela to join him. Over the next few days the couple verbally disentangle themselves from what's become a pretty miserable relationship. This happens through a series of conversations between the couple – in the car, at the airport, on the telephone, in a café, in a restaurant, in the high-rise apartment and on the beach.
This is a conventionally filmed drama, although script-wise it could be seen as adventurous for an Australian film at that time, in that there are two layers of meaning in every scene – with one layer carrying a kind of pre-postmodern self-awareness. The dialogue constantly draws parallels between narrative structure and relationships, with talk of beginnings and endings and the recognition of when they're taking place. In one scene Godard's Contempt is on the apartment television and indeed the title of the film Last Breakfast in Paradise refers to Bertolucci's work of ten years earlier, Last Tango in Paris.
But there are actually more literary than cinematic allusions in the script, with mentions of Proust, Colette, Saul Bellow and Joan Didion. The film's writer and director Meg Stewart went on to become a more prolific writer than filmmaker, and her books include the recently published biography of Margaret Olley, Far From A Still Life. Nonetheless with her impressive cultural pedigree (she is the daughter of artist Margaret Coen and poet Douglas Stewart) it was to be expected that she'd try her hand at filmmaking when opportunities were arising for women in the late 1970s and early 1980s.