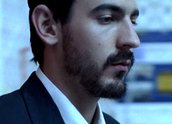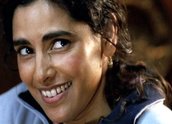 Jewboy (2005)
Synopsis
After the death of his father, a respected rabbi, 23-year-old Yuri (Ewen Leslie) rejects his strict Hasidic upbringing and becomes a taxidriver in Sydney. He gives up his own rabbinical studies, rejects his girlfriend (Saskia Burmeister) and insults his grandmother, a Holocaust survivor (Naomi Wilson). He befriends a beautiful young migrant woman Sarita (Leah Vandenberg) at the taxi depot, but she rejects his attempts at intimacy. Desperate and alone, Yuri is forced to decide who he really is.
Curator's notes
There aren't many films, from anywhere, about the ultra-orthodox world of Hasidic Jews, precisely because these communities tend to be closed and private. Tony Krawitz, though not raised in a strictly religious Jewish family, says he did extensive research to try to get the details of a Sydney community right. It's a story that could apply across a range of Australian enclaves, though – wherever the traditions of strict physical and spiritual discipline rub up against the desires of young people for experience, affirmation and physical contact. This is largely what Jewboy is about.
Yuri is forbidden to touch any woman, other than a family member like his grandmother. To break these rules will put him outside his community, but even after he chooses to leave that community, the prohibition is deeply ingrained. Krawitz dramatises these questions of freedom versus security with great delicacy, but also great force. Yuri's disaffection within his community is extremely strong; his attempts to find equilibrium once he leaves the fold are equally affecting, because he's so bad at life in the outside world.
Jewboy was Krawitz's first short feature, and it was well received at the Cannes Film Festival in May 2005, where it screened in the section Un Certain Regard. The film won three AFI awards in 2005, including best short fiction film and best screenplay in a short film.