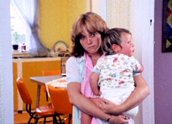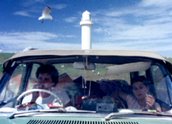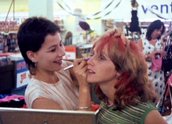 Greetings from Wollongong (1982)
Synopsis
Greetings From Wollongong is a short drama about the lives of four unemployed young adults living in an Australian industrial city. The film follows the characters as they face rejection, boredom, social isolation, family tensions and lack of money. Set in the 1980s recession, it is a powerful portrait of a city under economic stress.
Following each of the main characters on a typical day, the film slowly reveals the relationships between each of them. Initially four separate inter-cut stories, the film finally brings all the characters together for a night out.
Curator's notes
Greetings From Wollongong demonstrates a strong directorial vision by Mary Callaghan. It refuses the 1980s mainstream portrayal of 'the unemployed' as simply hopeless dole bludgers; instead, it offers an intimate look into the lives of Debbie, Gina, Steve and Hickey and their families. As a result, the film captures the devastating effects of unemployment (see clip one).
Stylistically Greetings from Wollongong is from a social realist tradition and it is extremely well realised. The industrial landscape of a city that is dependent on the monstrous steelworks for its lifeblood is ever present visually throughout the film. It is a character in itself, wonderfully captured by cinematographer Louis Irving. The lives of the people living in its shadow are circumscribed by the work that it provides. Their escape lies in television and the shopping mall. But despite this there is a fondness and respect for the people caught in the grip of the economic cycle.
The structure and pacing of the film is uncompromising in not attempting to observe a conventional narrative structure but rather creating an atmosphere with only loosely linked naturalistic scenes (see clip two). Each character is introduced separately with the city being the only shared part of their respective stories.
The writer-director, Mary Callaghan, achieves a remarkable portrayal of youth unemployed culture. Her film gives an insight into the creativity and friendships that give meaning to an otherwise desperate existence. The social, cultural and economic environment in which these kids live is unrelentingly barren and yet the characters are not portrayed as victims. In fact each character seems to have an ironic view of the world and a resistance to becoming a victim of it (see clip three).
Mary Callaghan went on to write and direct the 1988 feature film Tender Hooks.
Distributed by the Australian Film Institute, Greetings from Wollongong won Louis Irving the Kodak Award for Best Cinematography in a non-feature film at the 1982 AFI Awards. The film also won the Silver Boomerang at the 1982 Melbourne Film Festival and the Rouben Mamoulian Award at the 1982 Sydney Film Festival.