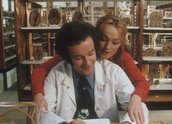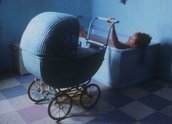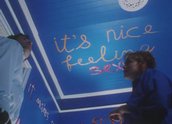 Feeling Sexy (1998)
Synopsis
Greg (Tamblyn Lord) and Vicki (Susie Porter) are in love. He is studying to be a doctor. She is a painter. They marry, have children and settle into a life together. But Vicki finds her creativity stifled by the monotonous and mundane demands of motherhood. Greg is mostly sympathetic but sometimes gets angry, accusing her of selfishness; he is under pressure too from working long hours at a hospital. She takes his advice and gets a job teaching painting to adults. A handsome young student catches her eye and she doesn't hesitate to start an affair with him. She confesses to Greg, and it breaks his heart, but he eventually forgives her.
The relationship recovers but she finds herself unable to paint. Again she starts to feel disappointed that their relationship is not full of romance and passion, like it was in the beginning. Vicki sees an Adonis with tattoos at the swimming pool and has fantasies about being with him. This reawakens her imagination, sparking a painting frenzy, and also stokes her desire for her husband. Her behaviour makes Greg think she is having another affair. His concerns disappear when she takes him into a locked room and shows him what she has been painting.
Curator's notes
Writer-director Davida Allen is best known as a painter and in 1986 she won the prestigious Archibald Prize for portraiture with 'My father-in-law watering his garden'. Four years later, producer Glenys Rowe found herself in a big Queensland farmhouse, dazzled by the big bright canvasses all over the walls. They were Allen's, and depicted the difficulty of maintaining creativity and keeping a marriage alive in the face of domesticity and the demands of motherhood. Rowe stated she had never seen paintings with such a sense of narrative. Their collaboration on Feeling Sexy was born.
Allen had never made a film and she struggled to find the story she wanted to tell (one draft turned into a book). The final script told how it was possible to harness the power of the imagination and make everyday life fulfilling. Allen has children and is married to a doctor, just as her leading lady is. Allen confessed that Susie Porter's complexion helped her get the role because Allen and her four daughters also have fair skin, red hair and freckles. Allen wanted an actor who was voluptuous and feisty, and was also drawn to Porter's tactility.
Porter has said that Vicki is a firecracker and it is an accurate description of the way the character lights up the screen. Porter's Vicki is the key reason why Feeling Sexy is full of optimism and humour despite its grimly honest depiction of domestic angst. The film's exploration of female sexuality is not something often found in Australian cinema. Allen tells the story with great momentum, often via vignettes. As you'd expect, it's gorgeous to look at and full of the rich colours of Queensland.
Feeling Sexy was shown at the 56th Venice Film Festival in September 1999. Released in Australian cinemas on 23 December 1999, the film grossed $475,000 for Niche Pictures.