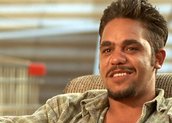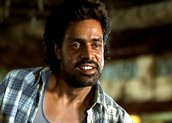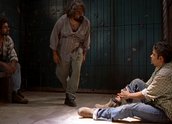 Cold Turkey (2002)
Synopsis
A film about sibling rivalry. Robby (Wayne Munro) is leaving for Coober Pedy and a job in the opal fields but his older brother Shane (John Moore) doesn't want to be abandoned in Alice Springs. He engineers a drunken night in the name of 'brotherly love' that will have unforeseen consequences for them both.
Curator's notes
One of the short features to come out of the Indigenous Unit at the Australian Film Commission, Cold Turkey is a story about sibling rivalry. It is a story that is told in a series of flashbacks and flashforwards, which at times may make it difficult to follow. Stylistically, it is true to the journey of the hero Robby (Wayne Munro), who in the story suffers from blackouts. A film from writer-director Steve McGregor, Cold Turkey is very much a men's story.
Cold Turkey screened at many national and international film festivals in 2003, receiving a commendation from the jury of the Milan International Film Festival. At the 2003 AFI Awards, Cold Turkey was nominated for Best Screenplay in a Short Fiction Film (Steven McGregor) and the Award for Open Craft in a Non Feature Film (John Moore for acting).