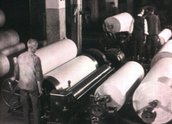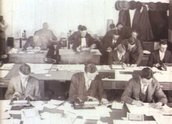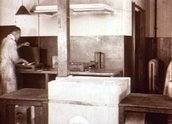 Your Daily and Weekly News: The Making of Two Great Papers (1928)
Synopsis
This fragment from a newsreel produced by Australasian Films shows the production processes behind Melbourne's Argus metropolitan newspaper. It shows the sheets of paper which are delivered in rolls every morning, the printing machinery, the reporters and typists who cover news events, and the photographers' room.
Curator's notes
This newsreel was made as part of Australasian Films' Australian Industrial Series in 1928. The version held at the National Film and Sound Archive is editorially incomplete with some of the intertitles explaining processes missing from the film materials. What the newsreel does show, however, is the 'organised haste' involved in preparing a daily paper, in this case the metropolitan newspaper The Argus. The Argus was published out of Melbourne from 1846 to 1957 and was distributed Australia wide. An intertitle during this newsreel indicates that papers were also distributed to New Zealand.
Colour was introduced to film via a number of methods over the years before colour film stock was developed. This tinted nitrate release print newsreel held at the National Film and Sound Archive contains purple, amber and pink tints. Up until the 1920s, the tint was usually added to the film after processing. After this time, Kodak produced release print material with the tint incorporated in the base during manufacture.