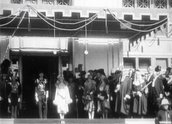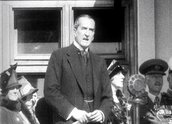 Official Opening of Canberra by His Royal Highness the Duke of York (1927)
Synopsis
The Duke of York, who later became King George VI, officially opens Old Parliament House, Canberra on 19 May 1927. Prime Minister Stanley Melbourne Bruce is also present and Dame Nellie Melba sings the national anthem God Save the King.
Curator's notes
Paramount Newsreels began in 1927 in the United States of America and competed against other newsreel companies such as Fox Movietone, Warne-Pathe and Hearst Metrotone, which later became News of the Day. Paramount marketed themselves as the 'Eyes of the World' and were originally silent. With the introduction of sound to newsreels in 1927, Paramount combined their footage with a voice-over.
Paramount Newsreels spread to countries around the world, including Australia. Camera operators around Australia contributed to the newsreel and regional editions were produced to provide local interest.
Usually Paramount ran several stories within the one newsreel covering a variety of events from national interest to sport and lighter stories toward the end. However, they would sometimes allocate an entire newsreel to one event as was the case here.
The introduction of television contributed to the demise of the newsreels and Paramount Newsreel ceased producing stories on 15 February 1957.