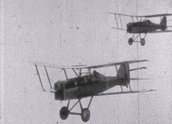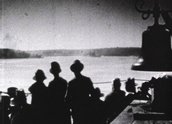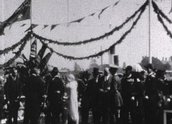 Australasian Gazette – Arrival of the Duke and Duchess of York (1927)
Synopsis
This newsreel footage from 26 March 1927 shows the arrival and official welcome of the Duke and Duchess of York to Australia.
As the HMS Renown motors through the Heads, aircraft from the RAAF provide an aerial greeting. The clip also includes the official welcome by the Governor General, Lord Stonehaven, State Governor of New South Wales, Sir Dudley de Chair, Prime Minister Stanley Melbourne Bruce, Premier of New South Wales, Jack Lang and the Lord Mayor of Sydney, JH Mostyn.
Curator's notes
Newsreels such as this were an integral part of cinema programming in Australia before the advent of television in 1956. Issued on a weekly basis, they enabled people to further engage with local and national political stories and events.
The royal visit in 1927 was arranged for the official opening of Australia's Parliament House in Canberra.