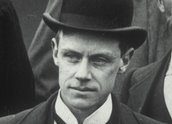 The Hen Convention (1897)
If you're interested in finding out more about the Warnambool Exhibition where Thomas Rome exhibited his recordings see the book The Great Warnambool exhibition : the story of the Warnambool industrial & art exhibition 1896-97 / by Elizabeth O'Callaghan. see http://trove.nla.gov.au/ and http://www.bookshop.vic.gov.au

#1 from Maryanne – 12 years, 11 months ago.
To comment on this title, you need to be
logged in
.

RSS – Subscribe to an RSS feed of comments on this title. (learn about RSS)