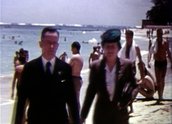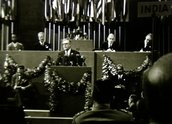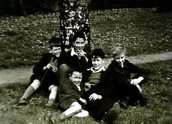 Visit of Deputy PM Forde to UN Conference (1945)
Synopsis
This film consists of three reels of unedited footage, colour and black-and-white, shot during the 1945 trip of Australian Deputy Prime Minister Francis Forde and Dr HV Evatt to the United Nations Conference on International Organisation (UNCIO) in San Francisco. It also includes footage shot in Hawaii, Washington, New York and London, where Forde attended a British Commonwealth Meeting.
Curator's notes
From 25 April to 26 June 1945 delegates from 50 countries met in San Francisco at the UNCIO to draw up the United Nations Charter. The basis for the charter was a series of proposals drawn up in late 1944 when representatives from China, the UK, the USSR and the USA had met at Dumbarton Oaks in Washington DC. The Charter was signed on 26 June 1945 by the 50 countries. Poland, not represented at the conference, signed later and became one of the original 51 member states.
Prime Minister John Curtin chose Deputy Prime Minister Francis (Frank) Forde and Attorney-General and Minister for External Affairs, Dr H V (Doc) Evatt, to lead the Australian delegation to San Francisco. This title consists of three reels of colour and black and white footage shot during the trip. The footage is mute and shot hand-held. The varying speed of motion of subjects indicates that it was filmed using a hand-wind Bolex or similar camera. It's not clear who shot the material, but as well as footage from San Francisco, there's footage shot in Hawaii, Washington, New York and London. The Washington and New York footage consists of scenery and landmarks only, while Mr Forde and his wife, Vera Forde, can be identified in the Hawaii and London footage. Mr Forde was a delegate to the Commonwealth Statesmen's Meeting held in London from 4 to 13 April 1945.