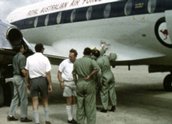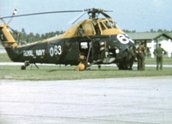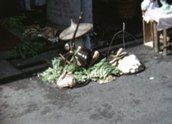 Nott, D: A Trip With the RAAF (c.1970)
Synopsis
This silent colour super 8mm home movie includes scenes of New Guinea and Malaysia filmed by David Nott whilst travelling with the Royal Australian Air Force in the late 1960s and early 1970s.
Curator's notes
David Nott was a member of the RAAF reserves for over 40 years and was called up for active duty a number of times. He was also a qualified doctor. Here, the RAAF are transporting members of a Federal Parliamentary Works Committee from Lae, New Guinea, to Manus Island and back. The footage of this May, 1969 trip includes aerial shots of the landscape, airfields, and members of the Works Committee visiting villages.
The scenes in Malaya (now Malaysia) were shot during the Vietnam War. According to Nott, filming was quite restricted, but there are views of the RAAF base at Butterworth, the airfield and street scenes in Penang. Nott was stationed at Butterworth as the senior surgeon for the region.
Home movies of Australians living and working in the Asia-Pacific are a valuable addition to audiovisual representations of the region. Informal views of the RAAF base at Butterworth, for instance, offer a different perspective to news footage of the time. Home movies shot overseas often combine behind-the-scenes views of work life (see clip one and clip two) with observations of daily life and social customs (see clip three).