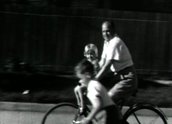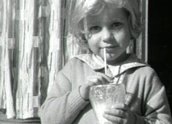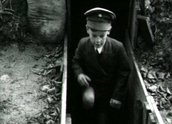 Dyer, Frederick Simpson: Milkshakes and Bomb Shelter (c.1940)
The man riding the bike is Frederick - my Grand Father. The Little girl on the handle bars & drinking the milk shake is my Mum, Joyleen. The boy with the hat in the bunker and riding his bike is my uncle Barry and the older girl in the milk bar scene and riding her bike is my Aunty Janet. Uncle Jeff was a bun in the oven.

#1 from Dean – 11 years, 2 months ago.
To comment on this title, you need to be
logged in
.

RSS – Subscribe to an RSS feed of comments on this title. (learn about RSS)