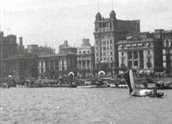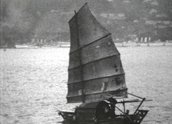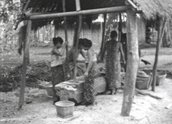 Holidays in Shanghai, Hong Kong, Canton, Java (c.1932)
Synopsis
This is silent home movie footage of Robert Minter's travels through the South-East Asian cities of Shanghai, Hong Kong, Canton and Java in the early 1930s.
Curator's notes
These scenes of colonial-era South-East Asia are an early example of actuality footage which captures Australian perspectives of the region. Travel to Asia in the 1930s was limited to those who could afford it. Robert Minter came from a family of lawyers and was a solicitor for Fox and Hoyts. When this home movie footage was filmed, he would have been in his early 30s.
The art deco buildings that line the port city esplanades of Shanghai, Canton and Hong Kong – since demolished – are a highlight of this actuality footage, as is the vibrancy of the street life. The scenes filmed in Indonesia (then the Dutch East Indies) of rice paddies and plantations capture the life of Javanese villagers and reveal the relationship between the local people and the Europeans.
Minter also recorded his travels when he returned to South-East Asia and visited India in the 1950s (see Minter, R: Home Movies: South-East Asia, India and Rome, 1958).