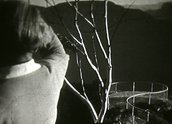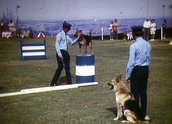 Browne, George: Blue Mountains (c.1930)
German Sheperds are so well suited to this agility type course. Not alot has changed since back then when it comes to agility courses.

http://www.dorysdogtraining.com

#1 from dory – 9 years, 11 months ago.

Clip One: Loved the opening scenes of Katoomba Baths and the later views of the flower gardens at Echo Point, the water falling over wet rock is Bridal Veil Falls at Leura, the later tall thin waterfall is Govetts Leap Falls at Blackheath.

#2 from jack – 9 years, 10 months ago.
To comment on this title, you need to be
logged in
.

RSS – Subscribe to an RSS feed of comments on this title. (learn about RSS)