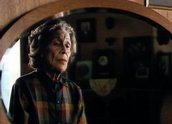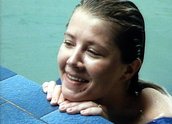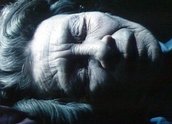 A Woman's Tale (1991)
Synopsis
In her last days, Marta (Sheila Florance) remains cheerful and determined to live life to the fullest. With the help of Anna (Gosia Dobrowolska), a visiting nurse who has become her closest friend, Marta resists pressure from her son Jonathon (Chris Haywood) to move to a home. Despite her cancer, Marta takes care of her infirm neighbour Billy (Norman Kaye), whose relatives never visit. She also provides a place where Anna can see her lover Peter (Ernest Gray) in secret. Marta is hospitalised after a serious fall. Anna and Jonathan join forces to get her home, where Anna faces a serious decision.
Curator's notes
Sheila Florance, born in St Kilda, Melbourne in 1916, had a long career in Australian film and television. She was well known as Lizzie Birdsworth in the cult series Prisoner, but she had also appeared in many landmark Australian features including The Devil's Playground and Mad Max. Paul Cox had used her in three films before this one – his first film Illuminations (1976), then Cactus (1986) and Golden Braid (1990), but A Woman's Tale was her greatest role, and her last.
Cox wrote it as a tribute to her after learning she was dying of cancer. The first draft was done in three days and nights of intense writing. Playwright Barry Dickins, and Sheila Florance herself, then completed a second draft. Florance had been given eight weeks to live; no-one wanted to finance the film so Cox did it alone and without insurance (he had to sell his house, amongst other things). A Woman's Tale is thus an intense labour of love, and one of Paul Cox's best films because of that.
The friendship of the two women binds the film together and Cox makes great textured use of the difference in their ages. Rarely has a film shown so eloquently that beauty is not a function of age, but of spirit. Sheila Florance seems to be playing very close to her real personality, but that is part of what makes the film so moving. Her personality is as true as the cancer that was killing her during production. Gosia Dobrowolska gives one of the best performances of her career as the warm-hearted and courageous nurse, whom Marta calls by a pet-name, Malenka. Florance died six months after the film was completed. She won the AFI award for best actress for her final role.