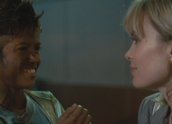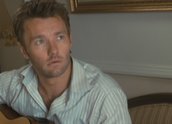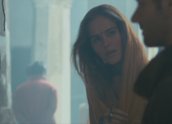 The Waiting City (2009)
Synopsis
An Australian couple, lawyer Fiona (Radha Mitchell) and musician Ben (Joel Edgerton), arrive in the heady atmosphere of Kolkata to finalise the adoption of an Indian baby. In this overcrowded city, the culture clash, a frustratingly inefficient adoption bureaucracy and Fiona's workaholic nature combine to put the couple on edge. Ben bumps into a beautiful old flame (Isabel Lucas), increasing the tensions, and the certainties with which they arrived begin to unravel. Salvaging their relationship and completing the adoption process will be a more challenging journey than either of them expected.
Curator's notes
The Waiting City is the first Australian feature set in India. It represents a big step forward in ambition, craft and sophistication over writer-director Claire McCarthy's ultra low-budget debut feature, Cross Life (2007), set in Sydney's Kings Cross red light district, and marks her as a highly promising new filmmaker.
Aided by strong performances from her two lead actors, the film offers a vibrant look at the sounds and stimuli of Indian street life, but also, more penetratingly, at Indian ways of seeing the world. This is neither a romantic view of India nor a patronisingly severe one. Particularly interesting is the Indian character of Krishna (Samrat Chakrabarti), Ben and Fiona's driver and hotel porter, who starts out as a kind of comic relief but gradually reveals his wisdom. Krishna's views, far from being eccentric as we're initially tempted to assume, start to reveal an integrity and logic. We start to see that, from his perspective, Ben and Fiona are the strange ones.
A few years prior to making the film McCarthy spent time in Kolkata making a documentary about her sister's work on projects involving slum children. As part of her research she met with Western couples (in India and also back in Australia) who were attempting to adopt Indian children. That depth of immersion helps to give the film a sense of emotional, rather than just factual, authenticity. McCarthy's obvious knowledge and complex feelings about India seep into every frame, giving the film a sense of lived experience. Here India is not so much a colourful background as virtually a player in the drama in its own right – particularly the scenes set in the city of Bhopal.
Two common criticisms of Australian features are that they sometimes suffer from a weak final act and an overly passive male protagonist. But McCarthy keeps the story boiling throughout and Edgerton's Ben has a dynamic character arc that sees him standing up for himself when the chips are down.
The level of attention to script is matched in other craft areas, particularly cinematography (Denson Baker) and editing (experienced editor Veronika Jenet, Oscar-nominated for The Piano, 1993). Baker won Best Cinematography prizes at the 2010 IF Awards and Film Critics' Circle of Australia Awards, and was nominated for an AFI Award. Jenet was named best editor at the IF Awards, where the film was also nominated for Best Actor (Edgerton) and Actress (Mitchell).
The Waiting City was released in Australian cinemas on 15 July 2010.