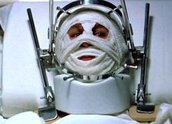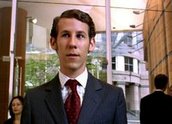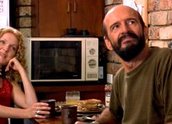 The Rage in Placid Lake (2003)
Synopsis
Ever since he was a little boy, Placid Lake (Ben Lee) has been told by his hippie parents, Sylvia (Miranda Richardson) and Doug (Garry McDonald), that he must find the positive in every experience and not judge people. He grows up brazenly non-conformist which makes him unpopular at school; his sharp tongue and thirst for revenge soon land him in hospital. Placid reflects on his situation and decides that because people don't like him as he is, he will reinvent himself. He gets a haircut, a suit and a job at an insurance company. His best friend, the very brainy Gemma Taylor (Rose Byrne), moves into the Lake family home while his parents are overseas but resists his advances. On their return, Placid's parents are horrified by Placid's new, anti-hippie lifestyle and they try to de-program him. Placid decides to take the path of least resistance and try and please everyone but this new strategy doesn't last for long.
Curator's notes
The film is writer-director Tony McNamara's directorial debut and, although he previously directed several shorts, the bulk of his experience in the arts had been writing for theatre. His lead actor, Ben Lee, has been entertaining audiences as a professional musician since he was in his teens but had no acting experience whatsoever when he made the film.
With a first-time director, some would see this casting decision as brave, but Lee brought many marketing opportunities because of his existing fan base and media appeal. At a question-and-answer session in Sydney on the eve of the August 2003 release of the film, McNamara said he decided he wanted Lee after he saw him interviewed on the television show The Panel (1998–2004). 'He had a fearless bravado', he said. The Rage in Placid Lake is a comic drama, tinged with absurdist humour, and playing the title character required a certain amount of chutzpah. Christopher Stollery, who plays Placid's likeable boss at the insurance company, is also a newcomer to film although he has had extensive experience in the theatre.
McNamara based The Rage in Placid Lake on his own stage play, The Cafe Latte Kid, which was first produced by the Sydney Theatre Company in 1994 at the Wharf Studios. He says, however, that the two productions have little in common except that he retained the four characters of Placid, his mum and dad, and his best friend Gemma. McNamara has done a good job of throwing aside the restrictions of theatre and opening out the story in terms of visual appeal, the breadth of settings and additional characters. Placid gets the girl only when he goes back to being who he really is.
The Rage in Placid Lake was released in Australian cinemas on 28 August 2003. It was nominated for four AFI Awards in 2003, including Best Picture, Actress (Rose Byrne) and Supporting Actress (Miranda Richardson). It won the prize for Adapted Screenplay.