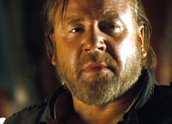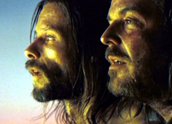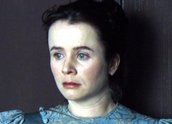 The Proposition (2005)
Synopsis
In outback Australia in the 1880s, bushranger Charlie Burns (Guy Pearce) and his brother Mike (Richard Wilson) are captured by Captain Stanley (Ray Winstone). An Englishman who has emigrated with his wife, Martha (Emily Watson), Stanley wants the prize catch of third brother Arthur Burns (Danny Huston), a feared outlaw hiding in a remote region and believed by black tracker Jacko (David Gulpilil) to possess supernatural powers. Stanley offers to pardon Charlie and Mike if Charlie is prepared to kill Arthur by Christmas – in nine days' time. Charlie accepts Stanley's proposition and sets out after Arthur, who is also being tracked by bounty hunter Jellon Lamb (John Hurt). Stanley's plan has infuriated Eden Fletcher (David Wenham), an influential local businessman to whom Stanley is indebted. Fletcher orders the public flogging of Mike Burns, who dies as a result. Charlie locates Arthur but cannot carry out his task. Discovering that Mike is dead, Charlie and Arthur break into Stanley's house on Christmas Day, where a bloody confrontation takes place.
Curator's notes
After collaborating on the brutal prison drama Ghosts … of the Civil Dead (1988) and the Papua New Guinea-set jungle melodrama To Have and to Hold (1996), director John Hillcoat and writer-musician Nick Cave turned an unblinking eye on Australia's colonial past in The Proposition. Mixing the archetypes of classical American westerns – an outlaw gang, a sheriff type, an above-the-law town boss, bounty hunters, oppressed Indigenous inhabitants – with the nihilism brought to the genre by European productions of the 1960s, The Proposition puts up a compelling argument to be regarded as the first genuine 'blood and thunder' Australian western.
Set in the same decade as the Kelly Gang's heavily mythologised exploits, The Proposition is a firm rebuttal to the romantic notion of bushranger-as-folk-hero. Charlie and his brothers (also Irish, like Ned and Dan Kelly) are thrill killers with no redeeming qualities. Nick Cave's bleak screenplay offers no clear-cut heroic character for audiences to identify with and casts everyone as intruders in a hostile land. Many Australian films present the outback as a dangerous place but probably only Wake in Fright (1971) can offer an outback with predatory instincts to match The Proposition. It is the real enemy here.
Stanley, a veteran of colonial service in India, has come to Australia to 'tame this godforsaken place', and the bounty hunter Jellon Lamb (John Hurt at his half-crazed best) tells Charlie, 'I came to this beleaguered land and the god in me evaporated'. Almost heretically for an Australian film, The Proposition does not even offer a sympathetic hearing for Indigenous characters as the land's natural and most successful inhabitants. Black tracker Jacko and his men believe Arthur has attained supernatural powers and fearfully refuse to enter the region where he is hiding. In the most shocking scene, an Aboriginal hunter who has invisibly cut down a white man is not allowed his presumed reward of an equally invisible escape. He is exposed and blasted into oblivion seconds later.
Desperation is the currency of The Proposition. Stanley has gambled more than he could ever have imagined in setting Charlie Burns temporarily free. Stanley wears the uniform of authority, but it is Eden Fletcher, another Englishman of better breeding and higher social status, who wields true power (see clip three) and effectively seals Stanley's fate. Desperate to remind themselves of a civilised world, Stanley and wife Martha maintain a rose garden on their dusty patch of land and insist on celebrating a traditional European Christmas in sweltering summer heat. On the other side of the equation, Charlie plods sombrely to an appointment with Arthur that can only bring death for one or both of them. The eventual reunion does not disappoint (see clip two), with Danny Huston giving a magnetic performance as the sociopathic Arthur, who is prone to poetic speech and seems to know exactly what is weighing on his brother's mind.
The moral ambiguity of the characters makes The Proposition gripping and unpredictable. Stanley's bargain with Charlie is unholy, yet he is a loving and even playful husband to Martha. Charlie Burns has committed the most hideous crimes but conscience seems to be infiltrating his amoral exterior. The showdown between the Burns brothers and Stanley is inevitable, but the final settling of scores is anything but.
An Australia-UK co-production, The Proposition was released in several overseas territories and received almost universal critical praise. It won AFI awards for cinematography (Benoit Delhomme), original music (Nick Cave, Warren Ellis), costume design (Margot Wilson) and production design (Chris Kennedy).
The Proposition was released in Australian cinemas on 24 September 2005.