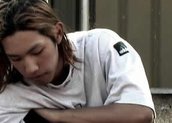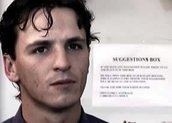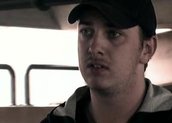 The Finished People (2003)
Synopsis
The Finished People cuts between three stories of disadvantaged young people struggling to survive on the streets of Cabramatta, a suburb in south-west Sydney known for its high crime rate and also for its high concentration of Vietnamese Australians. Van (Joe Le), 20, lives in a car park. He meets Carla (Daniela Italiano) while stealing clothes from her backyard and she generously offers to give him a shirt if he doesn't steal from her. Tommy (Jason McGoldrick), 23, is a former heroin addict who moves back in with his mother. He meets up with hairdresser Sara (Mylinh Dinh), an old friend who encourages him to apply for a job to help get his life in order. Des (Rodney Anderson), 17, and his pregnant girlfriend Sophie (Sarah Vongmany) are sleeping and begging on the streets, though they later move into a friend's flat. Des's friend Simon (Shane McDonald) takes him to meet his criminal boss (Ivan Topic). Des is given a gun and instructed to perform a drive-by shooting on a local house.
Curator's notes
The Finished People is a micro-budget film that began life as a teaching project for disadvantaged youths attending classes at Open Family, a youth services organisation in Cabramatta. It ended up being screened at the Montreal World Film Festival and gaining a theatrical release in three Australian cities. The film's director, Khoa Do, named Young Vietnamese-Australian of the Year in 2000, was a volunteer at Open Family. He and his brother, Anh Do (the film's co-producer), initially intended to make a ten-minute short film with some of the youths as actors, but decided to turn it into a feature after seeing the intensity of the performances they'd captured on camera during initial workshop sessions.
The performers created their characters during the workshops and Khoa Do wrote a formal script based on this work. Improvisation was sometimes used during the filming though the actors were required to stick to the scripted outcome for each scene. Editor Alison Croft also deviated from the script when weaving together the film's three stories. The film was shot on digital camera by Oliver Lawrance and Murray Lui, and the colours were deliberately desaturated in post-production to emphasise a sense of gritty reality. Abigail Hatherley's music score created a sense of low-key poignancy and intimacy that helped to soften the harshness of the characters' lives.
This bravely unsentimental film with its confronting subject matter could easily have been depressing but is instead very moving. Khoa Do's strategy was to explore the potential offered by friendship (and in Van's case, family) and to end all three stories on a tentative note of hope. One of the film's key strengths is its documentary-style sense of authenticity and immediacy. Although the characters were fictionalised, the leading actors provided voice-overs they created by drawing on their own experiences. The film paints Cabramatta as a multicultural community where people of various backgrounds – Vietnamese, Caucasian, Indigenous – mix freely without remarking on one another's ethnicity. Prejudice is experienced when the local youths encounter people from outside the suburb – witness the comments received by Tommy in his job interviews (see clip two).
The film's production was funded by Open Family and supported by a local hotel, the Cabramatta Inn. Academy Award-winning filmmaker Jane Campion gave the filmmakers support and advice. After the Montreal World Film Festival accepted the film into its program the filmmakers were granted funding by the New South Wales Film and Television Office to create a 35mm print for cinema exhibition. Dendy Cinemas offered the film a three-week season on one of its Sydney screens from 23 October 2003, but after the film received positive reviews its run was extended to an eventual nine weeks. It also gained a commercial release in Melbourne and Brisbane.
The Finished People won the Independent Spirit Award at the 2003 IF (Inside Film) Awards and was nominated for: three 2004 AFI Awards (Best Direction, Original Screenplay and Young Actor for Sarah Vongmany); three Film Critics' Circle of Australia Awards (Best Film, Director, Original Screenplay); an AWGIE Award for original screenplay; and Direction of a First Feature in the Australian Screen Directors' Association Awards. In January 2006 Khoa Do became the first filmmaker to be named Young Australian of the Year.