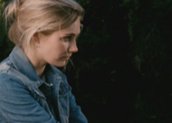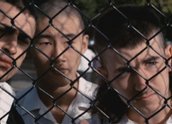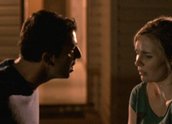 The Combination (2009)
Synopsis
Young Lebanese Australian John (George Basha) comes home from jail to live with his widowed mother (Doris Younane) and wild younger brother Charlie (Firass Dirani), who is still at school.
Having learned his lesson the hard way, he struggles to stop Charlie from making the mistakes that he made. When he finds out Charlie has become involved in drug dealing, he intervenes, inadvertently putting the family in peril.
Meanwhile John finds that assimilating into white Australian society is less than straightforward when he starts dating a young Caucasian woman called Sydney (Clare Bowen), whose parents are against her seeing a man from his ethnic background.
Curator's notes
The Combination is a compellingly tough melodrama that in outline could almost have been made in the 1930s by Warner Bros, when it might have starred Humphrey Bogart and James Cagney. The setting though is unmistakably specific to contemporary Australian suburban life, and involves the tensions between young Lebanese Australians and Caucasian Australians in the multicultural outer suburbs of Sydney.
The film's male lead, George Basha, wrote the screenplay based on his own experiences and is to be commended for capturing some of the key factors that feed into racial tension without delivering simplistic propaganda. Basha doesn't shy away from showing white racism, yet this is complicated by sexual rivalries (Charlie provokes a white boy in school by boldly making a move on his girlfriend). Some white characters are racist (one character has a white supremacist tattoo) yet others express a more subtle form of racial prejudice. For example Sydney's father (John Brumpton), who seems to sincerely believe his views aren't racist, tells her that Lebanese Australians are simply too culturally different for her relationship with John to work. Meanwhile her mother shows ignorance by assuming that all Lebanese Australians are Muslims (John and his family are Christian).
Just as importantly Basha is upfront in showing young Lebanese Australian men behaving irresponsibly in a way that feeds into prejudice. Charlie and his schoolmates (including at least one boy of Asian background) tend to get hot-headed and slide into crime and violence all too readily.
David Field, making his directorial debut, takes advantage of his experience as an established screen and stage actor to extract persuasive and often compelling performances from his cast members, many of whom came to the film with little acting experience. The actors take command of their characters, bringing a powerful authenticity that is never overwrought (an obvious danger with melodrama). Basha and Bowen are particularly impressive in their debut lead roles. The film was privately funded but its low budget never looks obvious. Field wisely surrounded himself with a highly experienced editor (Ken Sallows) and cinematographer (Toby Oliver), and the result is polished.
Early in its release, Greater Union briefly banned the film from its New South Wales cinemas after a fight involving young Lebanese Australians in the audience in which a security guard was hospitalised and a staff member injured. The cinema reversed the ban after security was increased following discussions with the film's distributor.
The Combination was released in Australian cinemas on 26 February 2009.