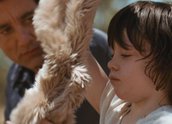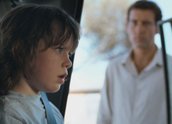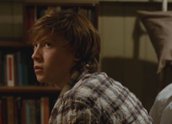 The Boys are Back (2009)
Synopsis
After successful Adelaide sports journalist Joe Warr (Clive Owen) loses his second wife Katy (Laura Fraser) to cancer, his relationship with his two sons from two different marriages is put to the test. Joe had moved from the UK to Australia to marry Katy after she fell pregnant while he was still married to his first wife. The grief-stricken Joe takes time off work to take youngest son Artie (Nicholas McAnulty) on a father-son bonding road trip. On returning to his home outside Adelaide he argues bitterly with the boy's possessive maternal grandmother (Julia Blake), asserting his right to not only raise the boy himself but to do it his own way.
Joe gets to know Laura (Emma Booth), a young mother whose daughter attends Artie's school. His biggest challenge occurs when Harry (George MacKay), his teenage son from his first marriage, visits from the UK, just as Joe must return to work. Joe struggles to manage his domestic and professional responsibilities, making a few mistakes in the process. But it becomes clear that only by finally facing up to unfinished business from his first marriage will he be able to move forward.
Curator's notes
Director Scott Hicks's breakthrough feature film, the Oscar-winning Shine (1996), had a troubled relationship between a son and father at its core. He returns to the theme here, only with the father (played powerfully by Britain's Clive Owen) the protagonist rather than the son. The Boys are Back is one of a number of recent father-son stories in Australian cinema (see also Romulus, My Father, 2007, and Last Ride and Beautiful Kate from 2009), yet none of them feel remotely similar.
Set mainly on South Australia's picturesque Fleurieu Peninsula and McLaren Vale wine region, The Boys are Back is an affecting and beautifully crafted drama about a man negotiating the difficulties of single parenthood in the wake of his wife's death. But the film is more complex and nuanced than this. With the introduction of the son from Joe's first marriage some way into the story emerges a broader theme about the need to atone for past errors.
It's meant as a compliment to observe that it is easier to say what the film is not than what it is. Although grief plays an important role in the first half, this isn't a story about grief in the vein of, say, Nanni Moretti's Italian drama The Son's Room (2001). Neither is it a comedy about a hapless male struggling with domesticity, though Hicks and screenwriter Allan Cubitt certainly touch on this theme while steadfastly avoiding trite stereotyping.
Nor for that matter is the film a straightforwardly redemptive tale of a 'bad' workaholic father who finally learns to put professional commitments aside so he can spend time with his loved ones, like Steven Spielberg's Hook (1991). Although Joe's professional commitments have made him a largely absent father, from the outset it's clear that he deeply loves his youngest son Artie. It's telling that his first reaction to the family tragedy is to take a brief holiday with him (only later do we get to meet the older son, Harry, who's at private school in the UK). The film shows that the professional pressures on Joe are impossible to avoid – so much so that when he tries to hoodwink his employer in order to spend time with his children he comes badly unstuck.
With a screenplay adapted from Simon Carr's memoir The Boys are Back in Town (2001), with a change of location from New Zealand, this is a story firmly planted in the real world. Much of the film's resonance comes from its examination of a changing father-son relationship in a world of shifting gender roles. On a broader level the film concludes that it's necessary in life to recognise and overcome personal mistakes, but also that we need the freedom to make them in the first place. That's hardly a straightforward theme, yet the film steers us through it in a fluid and unforced manner.
It would have been easy to weigh this story down in gloom but the filmmakers successfully achieve a balance between sombre and more upbeat notes. They're helped enormously by the casting of Clive Owen, an actor capable of simultaneously projecting glowering intensity and considerable charm. Equally successful is the casting of the two sons – the one unruly and extrovert, the other taciturn and inward-looking. Attractive locations anchor what might have seemed difficult subject matter in a world of sensual pleasure made almost palpable by Greig Fraser's cinematography.
The Boys are Back was released in Australian cinemas on 12 November 2009. It was released in the US on 25 September 2009 and in the UK on 22 January 2010. At the 2010 AFI Awards, it received nominations for Best Actor (Clive Owen), Supporting Actress (Julia Blake), Adapted Screenplay and the Members' Choice award for best film.