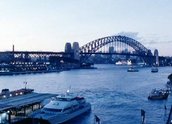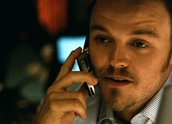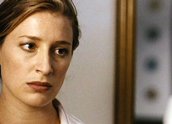 The Bet (2006)
Synopsis
Will O'Connor (Matthew Newton) accepts a challenge from his rich friend Angus McFarlane (Aden Young). Will is a Sydney stockbroker, Angus is a banker, the son of a tycoon. Whoever can make the most money in 90 days takes the prize of $100,000. Benno (Tim Richards), a school friend of Angus and a colleague of Will, agrees to be judge. Will's new girlfriend Tory (Sibylla Budd) thinks the game is childish, especially when Angus and Will agree to double the stakes. At Benno's suggestion, Will invests heavily in a pharmaceutical company that becomes a takeover target. The price rockets. Benno suggests Will ask Tory about the takeover bid – her city law firm is advising the buyer. With Will's luck riding high, George O'Connor (Roy Billing) reluctantly invests his life savings with his son. From insider trading, Will progresses to manipulating the market with rumours of a wonder drug – information he gleans from Tory's files. If the price crashes, Will stands to lose everything – his father's respect, the woman he loves, and the bet with Angus.
Curator's notes
The Bet is partly a portrait of Sydney as a devil's playground. That is why Aden Young's character Angus says in the first scene that 'the problem with this city is it's too good-looking'. The film's beautiful burnished images suggest an overwhelming affluence, the gleaming towers of money beside a glittering sea. The beauty, it seems, leads to excess and temptation, of which the film has plenty. This is not a new idea. Sydney has often been portrayed as a temptress but rarely has the affluence looked quite this good. It's partly that Mark Lee, making his first feature, stops short of making it seem self-conscious. It's always there in the lush backgrounds, like the fuzzy outline of the Opera House behind Matthew Newton's head in clip one. It's taken for granted, at least by the likes of Angus McFarlane, who has grown up with every comfort money can buy, but no moral compass. He's rich, handsome, connected and cruel, and the slight American accent in Aden Young's delivery suggests that Angus was probably educated at least partly in the Ivy League colleges of the US.
Matthew Newton's character Will doesn't see the city with the same sense of ownership. His father sells boats for a living and his lifesavings amount to $40,000. Will has already left that life behind, but he's a long way short of Angus McFarlane's status. In that sense, The Bet is about the immensely destructive power of class envy. That theme has been gaining more prominence in Australian cinema in the last decade, perhaps as a result of the country's increasingly affluent middle classes. Films like Suburban Mayhem, and TV comedies like Kath and Kim, are partly about social mobility – the working classes battling their way into the middle classes. The Bet is about the much higher stakes in the big end of town, where money, sex and power are an unofficial commodities market.
In a wider sense, the film is modelled on more classical stories. Tory mentions Shakespeare and Goethe in an early scene and those writers were probably influential in Caroline Gerard's scripting process. She came from a background in corporate law, so there's a certain authenticity in the way she shows how easily information can be leaked and misused, but the sense of character, especially that of Will, is much older. Will is destroyed in part by his own appetites and fears – the devils within, rather than the ones set loose by Angus. That's part of the classic definition of tragedy, which this certainly is.
There have not been many convincing Australian films about the corruption of the corporate world, partly because it's hard to penetrate without resorting to clichés. The Bet does a good job avoiding most of them and it's carried along by a set of uniformly good performances, especially that of Matthew Newton as Will. Both the writing and direction are tightly controlled, to create a growing sense of chaos and disorder that contradicts the surface beauty of the plush interiors, and the city itself.