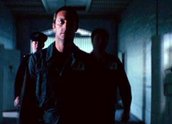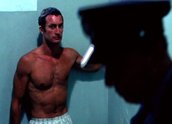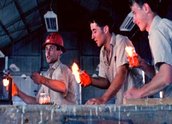 Synopsis
After a spell on the outside, China Jackson (Bryan Brown) returns to the jail where he was once savagely bashed. He is determined to stay out of trouble, but an appearance on TV to complain about the bashings has made him a marked man. As the tension escalates, other prisoners accuse him of 'going soft'. When the prisoners set fire to the jail, the prison officers open fire.
Curator's notes
Stir was inspired by the 1974 riot at Bathurst jail, in NSW, and the subsequent Royal Commission. Scriptwriter Bob Jewson had been a prisoner during the riot, and the script was developed with assistance from the Prisoners' Action Group, a voluntary organisation for prisoner welfare. It was Stephen Wallace's first full-length feature, following the short feature Love Letters from Teralba Road (1977). It has an extraordinary immediacy, largely because it is so close to the daily lives of the prisoners.
Wallace pulls no punches — the film has a violent tone and worse language, but anything less would have lacked credibility. Even so, the language caused the film many problems, from funding bodies, the censors, and some of the audiences who saw it. Nevertheless, it remains one of the most revealing films ever made about prison life in Australia (see also Ghosts of the Civil Dead, Chopper, For the Term of His Natural Life).
The performances of Bryan Brown and Max Phipps, as two men trying to avoid the violence, are exemplary, possibly the best of each actor's career. The film has very little humour, but it's a superb dramatisation of what occurred at Bathurst, as documented by Mr Justice Nagle in the Royal Commission into NSW Prisons (1978). He found that the use of firearms by prison officers had been indiscriminate and a contravention of departmental orders, and that 'just under 20 prisoners were wounded by gunfire, some of them seriously.'