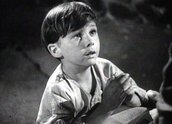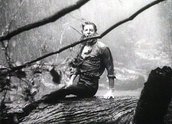 Sons of Matthew (1949)
When is the 'SONS OF MATTHEW' going to be transferred to DVD format. Most of Charles Chauvel's films are now available through the NFSA, except 'SOM'. The Black & White photography in this movie is exceptional. So the story is a bit of a potboiler and the ECO warriors wouldn't go for it but the action scenes are superb. One has only to watch the short selections on this site. This film, in my opinion, is the best film Chauvel ever made. Surely the time has come for a DVD release. Even the quality restored VHS issue a few years would be fine. I'm aware that access copies are available but as an avid fan of early Australian Cinema, I like to have a copy I can watch repeatedly. Overseas, pirated copies from this VHS tape are feely available on line. WHY?
Surely Australian Screen should be benefitting from this. Please get 'SONS OF MATTHEW' back on the Australia Screen re-release agenda.

Cheers,

K.

#1 from Kevin – 11 years, 6 months ago.
To comment on this title, you need to be
logged in
.

RSS – Subscribe to an RSS feed of comments on this title. (learn about RSS)