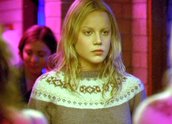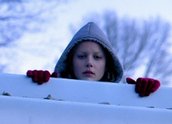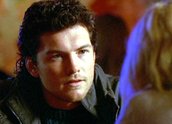 Somersault (2004)
Synopsis
Sixteen-year-old Heidi (Abbie Cornish) kisses her mother's boyfriend, just as her mother Nicole (Olivia Pigeot) walks back into the house. Confused and frightened, Heidi takes the bus to Jindabyne in the Snowy Mountains, where she meets Joe (Sam Worthington) the son of well-off farmers. Joe takes her to a local motel, but he can't wait to get away the next morning. The motel proprietor Irene (Lynette Curran) gives Heidi a place to stay, and she gets a job serving in the service station with a local girl, Bianca (Hollie Andrew). Heidi's affection for Joe grows, despite his infrequent visits and his emotional coolness. Drunk and desperate to talk to somebody, Joe goes to a gay neighbour, Richard (Erik Thompson). Heidi returns to the local bars, seeking affection from drunken ski tourists. At her lowest ebb, Heidi and Joe finally begin to speak honestly to each other.
Curator's notes
Cate Shortland's debut feature, the story of two young people trying to understand love, is as perceptive as it is painful. It could be set anywhere in the world, but it's given a very Australian tone by the shadings of the characters. Emotion doesn't come easily to the men in Shortland's script, and it's intriguing that Ray Lawrence's Jindabyne, made a year later, has many similar themes. In this sense the weight given to Sam Worthington's character, Joe, is almost as important as that given to Abbie Cornish's character. The difference is that Shortland enters the dream-like state of the mind of Heidi. The turmoil in Joe's head is observed more from an external point of view, although both characters are presented as mysteries, to themselves as much as to us. Why does Heidi kiss her mother's boyfriend in the first place? Why does Joe seek answers with his gay neighbour Richard? Is there a reason she approaches all men with a shocking, and dangerously open, sexuality?
Shortland doesn't give concrete answers to these questions, but that gives the film a great sense of freedom. Her approach to story is similarly open; there is very little in the way of conventional plot in Somersault, but no lack of dramatic emotion. The whole film hinges on the faces of these two young actors, both of whom give the kind of quiet, internal performance that's rare in Australian film. Abbie Cornish was 21 when the film was made, but convincing as a 16-year-old waif. The integrity and vulnerability of her performance is astonishing, and Shortland does a great job of getting us inside her head (see clip two). Sam Worthington was 27, and a graduate of NIDA, The National Institute of Dramatic Art and this role established him as one of the most promising young male leads in the industry.
Shortland's background as a photographer is evident in the way she has imagined this film: it's full of textures, like the leaves blowing in the old pool, or the blue evening light above the lake. It's also very tactile, as in the way Cornish reacts to the feel of the new red gloves on her hands (clip two), or the rejection of hand holding by Joe in clip three. There are few films in the Australian canon that depict intimacy in such a frank and troubled way. It's both heaven and hell for these two young people, a sort of loaded gun of emotion and physical longing that almost destroys them. The film won a clean sweep of 13 awards at the AFI awards in 2004, something that no other film has achieved. It's true that it was not a great year in terms of the competition, but that should not obscure the fact of how good Somersault is.