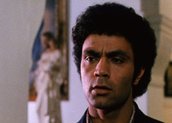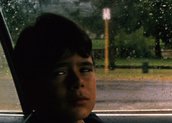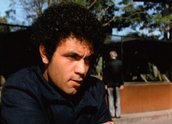 Short Changed (1985)
Synopsis
An aboriginal man, Stuart Wilkins (David Kennedy) is arrested for taking part in a land rights demonstration, after the death of his father. His white wife Alison (Susan Leith) leaves him and takes their son Tommy (Jamie Agius). Seven years later, Stuart returns to Sydney, determined to re-establish contact with his son. When his ex-wife and her father (Ray Meagher) will not allow it, Stuart goes to court to get access.
Curator's notes
Short Changed was based on a script by Aboriginal playwright Robert J. Merritt, author of The Cake Man. Merritt founded the Eora Centre for the Visual and Performing Arts in Redfern in 1984, an attempt to provide training in the arts for Aboriginal students. White director George Ogilvie was one of the staff there. He directed Short Changed after co-directing the third Mad Max film, (Beyond Thunderdome) with George Miller.
Short Changed is distinguished by fine performances, but it also has a passionate sense of injustice in its portrayal of the daily struggle for dignity of a contemporary black man caught between two worlds. The script maintains a strong empathy with all of its characters, even those trying to stop the reunion of the father and son. The film was slow to get a cinema release, and performed poorly at the box-office, but it was one of the first films by a black writer, and its story remains relevant.
Secondary curator's notes
by
Romaine Moreton
Short Changed is about a family that is torn apart. An Indigenous father and a non-Indigenous mother decide to focus on what is best for their son who, at the age of ten, is re-introduced to his Indigenous heritage. With heartfelt performances from all cast members, Short Changed stands the test of time and is, at its core, a simple story about family, identity and the right to belong.
Short Changed is an example of a successful collaboration between an Indigenous writer and a non-Indigenous director. The film treats the Indigenous subjects with humanity, and at no point are the Indigenous characters or content dehumanised. Produced in the 1980s, it would have been very easy for the director to give this film a heavy political feel, but instead, the script is beautifully weighted so that the political context of the film does not inhibit the personal journey of the characters. Short Changed successfully avoids the vilification of either black or white characters, and instead depicts a family contesting the racist thinking of the era, and for the sake of their son's future, victorious in traversing it.