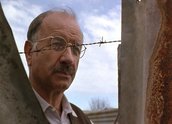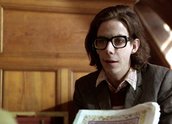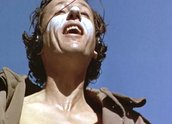 Synopsis
David Helfgott (played as a child by Alex Rafalowicz) is a piano prodigy, growing up in Perth in the 1950s. His father Peter (Armin Mueller-Stahl) is a loving authoritarian, determined to keep his family together at all costs, a legacy perhaps of having lost family members during the Nazi Holocaust. In his teens, David (now played by Noah Taylor) is offered a scholarship to study in the US but his father forbids him to go. A few years later, David walks out on the family, to take a scholarship to the Royal College of Music in London, where he has a complete breakdown. He returns to Perth and spends years in psychiatric care and half-way houses. He is still estranged from his father, but he rediscovers his love of performing by playing piano in a restaurant. The restaurant owner (Sonia Todd) introduces him to one of her friends, an astrologer called Gillian (Lynn Redgrave), and a romance blossoms. Eventually, David returns to the concert hall, where he triumphs.
Curator's notes
Shine is a universal story of great talent triumphing over great trauma, but it was controversial at the time of release because of a debate about what caused the trauma. The film appears to suggest that the father Peter, traumatised by the Second World War, damaged the son. One of David Helfgott's sisters (see below) later claimed that this was not an accurate portrayal of her father. A different interpretation might also be drawn from the film – that David Helfgott's illness was just that – an illness that had no external causes, but could be affected by stress. In any case, the film is less about the causes than the depiction of how David Helfgott survived and came to terms with his illness. That is what audiences around the world loved about Shine.
There are at least three great performances in the film, not just that of Geoffrey Rush (as the adult David). Armin Mueller-Stahl is superb as the father, a man whose capacity for love is as obvious as his inability to compromise or forgive. The third great performance is Noah Taylor's as the adolescent David. In some ways this is the hardest role, because he has to take David from shy 14-year-old to the young man who touches greatness at the Royal College of Music, even as his mind is cracking wide-open. It's the kind of eccentric role that Taylor has made his specialty, but he gives one of the best performances of what is now already a long career (see The Year My Voice Broke, made in 1987). Geoffrey Rush won almost every award possible in 1997, including the Oscar for best actor in a leading role. The performance made him an international star, with good reason. He makes Helfgott's mania credible, without becoming self-conscious. He makes the character loveable, without making him pathetic. David's intelligence is always visible through the fog of his word-plays, and Rush brings a further layer of credibility by playing the piano himself (although the soundtrack mostly uses Helfgott's own playing). This was also the film that catapulted director Scott Hicks to an international career. He was nominated for an Oscar as best director, one of seven Oscar nominations for Shine. The others were for best film (Jane Scott), best original screenplay (Jan Sardi) and story (Scott Hicks), best supporting actor (Armin Mueller-Stahl), best original score (David Hirschfelder), best editing (Pip Karmel), and best actor (Rush).
The controversy over accuracy stems largely from a book written by David's sister Margaret (Out of Tune – David Helfgott and the Myth of Shine), after the film's success. She claimed the film was wildly inaccurate and demeaned her father, who died in 1975. Rather than a tyrant, he was a loving father and husband who was, if anything, too lenient with his wayward son. Scott Hicks wrote a letter to The Wall Street Journal in rebuttal, in which he said that other members of the family supported his depiction of Peter Helfgott and that he withheld far more serious accusations of abuse against the father, out of consideration for the family and the audience. Hicks said he stands by the research that informed the film: 'I maintain that all of the actions of the character Peter Helfgott have their origins in real events'.