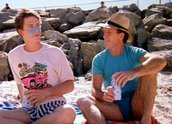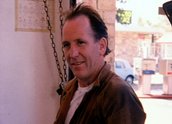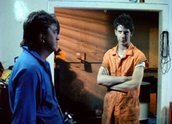 Return Home (1990)
Synopsis
After his divorce, Noel McKenzie (Dennis Coard) returns to Adelaide, where he grew up, to take stock. He is bored with his high-powered job in insurance, but unsure if he can return to the life that sustains his brother Steve (Frankie J Holden). He and his wife Judy (Micki Camilleri) are struggling to keep a small suburban garage going, with the help of an apprentice, Gary (Ben Mendelsohn). As the four characters become reacquainted, each must consider the future.
Curator's notes
Return Home is a small gem of a film about the virtues of belonging to a place. It's set in suburbia, that unfashionable locale, but writer-director Ray Argall never resorts to quirkiness or caricature. In fact, the film is about a sense of community, and the way that it's affected by commerce and 'progress'. Steve's garage is one of the last suburban petrol stations in his area, and he's struggling to keep it going. Most of the shops in this corner of Adelaide are similarly strapped. Where people once shopped locally within their own communities, they now head to malls and discount petrol stations on the highways. Steve's refusal to give up becomes quietly heroic in Frankie J Holden's beautiful performance.
Argall's script, in which very little happens, manages to suggest a whole structure of values that are under pressure. Gary the head-banging mechanic (played superbly by Ben Mendelsohn) was once the cheeky local paper boy – that's how he got taken on as an apprentice. The suggestion, never laboured, is that that would be less likely to happen if the local garage closed down. This preoccupation with what holds a community together is unusual in Australian cinema, but it's what draws Noel back from his high-powered life in Melbourne. The suburbs in Australian cinema are more often a place that characters flee. Return Home suggests that you can also go back.