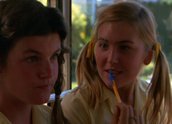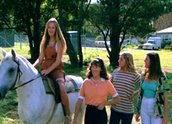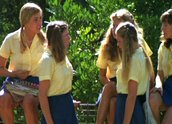 Puberty Blues (1981)
Reviews
Reviewed by:

timirons 10 years, 10 months ago.




This title is about:
Two Sydney school girls trying to fit into a 'cool' surfie group.
What I like most about this title:
The dialogue. "Get me a Chiko roll and don't take any bites of it on the way back". Timeless.
What I like least is:
Not much. If anything, probably the title song. I've haven't forgotten it since I first heard it (and not in a good way).
I saw this title:
on TV
When this title was made I was:
I was just an innocent toddler.
The best place to watch this title would be:
At a beach house, eating a chiko roll and drinking a can of coke.
This title would be a perfect double bill with:
Big Wednesday
More about ironbar
To review this title, you need to be logged in.