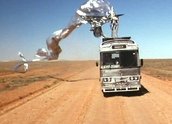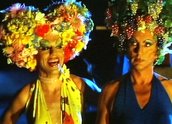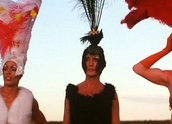 The Adventures of Priscilla, Queen of the Desert (1994)
Iconic scenes here.

#1 from MattMorphett – 13 years, 6 months ago.

This film is beautifully shot, it combines beautiful lighting with great framing, it's like watching a big work of art. This movie features some familiar faces and some up & coming talent of the time, such as Hugo Weaving & Guy Pearce. This movie embodies the feeling of what a film should look like, regardless of what topic it deals with. It's one of the better shot Australian movies that were ever made & combines great looking shots with a great soundtrack. I would rate this film 8/10, one of the best shot Australian film ever.

#2 from CluckyMcdirpalot – 9 years ago.
To comment on this title, you need to be
logged in
.

RSS – Subscribe to an RSS feed of comments on this title. (learn about RSS)