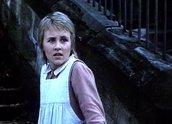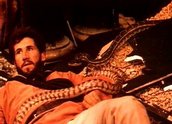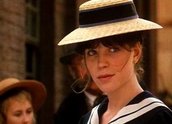 Playing Beatie Bow (1985)
Synopsis
When troubled teenager Abigail Kirk (Imogen Annesley) encounters a mysterious young girl while playing in a park in modern day Sydney (circa 1985), they both find themselves transported back to the 1870s. The girl, Beatie Bow (Mouche Phillips), takes Abigail into her family where they seem to be expecting her, calling her 'the stranger'. Beatie's Granny (Moya O'Sullivan) has a gift for seeing into the future and for healing, but is worried that her powers are waning and that they have not been passed on to her grandchildren. When the gift was first given to the family by elves several generations back, it came with a prophecy that a stranger would come and restore its strength. The family identified Abigail as the stranger by the antique collar on the dress she was wearing. Abigail develops feelings for Judah Bow (Peter Phelps), giving her a better understanding of her mother's desire to patch up her broken relationship with Abigail's father, a source of conflict between them at the start of the film.
Curator's notes
Technically, Playing Beatie Bow is a fantasy film because it features time travel. But with present-day Sydney only bookending the story and the rest of the action set in the 1870s, the overwhelming impression is that it is a period film.
It was made by SAFC Productions, the production arm of the South Australian Film Corporation, which had a particular talent for period films. The SAFC was established in the early 1970s and made a string of successful features and television dramas (its first two productions were Sunday Too Far Away and Picnic at Hanging Rock, both 1975). This coincided with the reviving fortunes of the Australian film industry and prompted other states to establish film agencies. Playing Beatie Bow came near the end of this fertile period. Now the SAFC provides independent producers with the resources to make films rather than making the work directly, as do all the state agencies.
Filming took place on a massive set that recreated 1870s Sydney, situated on the SAFC backlot at Hendon, a suburb of Adelaide. Had it been made 20 years later, a lot of the settings would have been created by computer. The effort put into the look of the film led to Geoffrey Simpson being declared ACS cinematographer of the year and to George Liddle earning the 1986 AFI Award for production design.
The box-office returns of Playing Beatie Bow were below expectations, especially considering its large budget. Film critic David Stratton writes in his book The Avocado Plantation (1990, Pan Macmillan) that 'the relatively poor performance of the film can probably be put down to the fact that it was made in the same year as Back To The Future (1985), which is, in some ways, the archetypal time-travel film'.
Playing Beatie Bow was released in Australian cinemas on 7 August 1986.