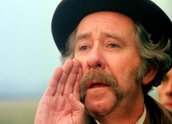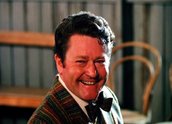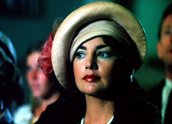 The Picture Show Man (1977)
Synopsis
In the last days of silent movies, tight-fisted showman Maurice Pym (John Meillon), brings cinema to NSW country towns with his horse-drawn travelling picture show. His son Larry (Harold Hopkins) is the projectionist, and piano tuner and ladies man Freddie Graves (John Ewart) joins en route, to provide the piano accompaniment. Pym has worked the same circuit for years, but trouble brews when a former protégé (Rod Taylor) tries to move in.
Curator's notes
The Picture Show Man is an affectionate tribute to the showmanship and energy of the early Australian cinema pioneers and the films they showed. The writer, Joan Long, had made a documentary in 1973 about early Australian cinema. Her screenplay was based partly on her own research and an unpublished memoir by Lyle Penn, who had spent his youth on the road with his father's travelling picture show.
Joan Long was a passionate defender of the idea of an independent Australian cinema, which was just getting restarted in the mid – 1970s. The Australian industry had largely died in the late 1930s, partly because of the stranglehold of the American studios on exhibition and distribution in Australia. Palmer's move into Pym's circuit can thus be seen as symbolic of a wider history that Joan Long knew well.
Nevertheless, the film is deliberately light-hearted, with superb comic performances from John Meillon and John Ewart as the last of the itinerant vaudevillians. When the film reel breaks down, they sing and dance to keep the crowd happy. They are horsemen, firemen, ladies men, but above all, showmen.
The film's depiction of the way silent films were shown, and the hazards of fire from nitrate film, are absolutely accurate.