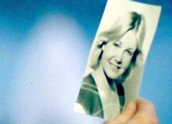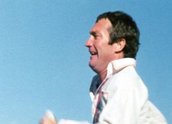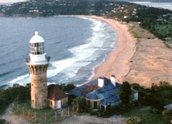 Palm Beach (1979)
Synopsis
Four characters, all misfits of a sort, cross paths over one weekend on the northern beaches of Sydney. Leilani (Amanda Berry) is a runaway 16-year-old; Larry (John Flaus) is a Bondi private eye who's looking for her; Joe (Ken Brown) needs to score some LSD to get him out of trouble. Paul (Bryan Brown) is unemployed and broke, until he steals a gun.
Curator's notes
Palm Beach is an innovative and underrated film — a low-budget feature with a formally complex structure, but a very open, loose feel. It combines various genre elements – the detective novel, the surfing movie, the documentary, the polemic — with the kind of experimental risk-taking that has rarely been possible in Australian cinema. Indeed, the film's attempts to get funding were regularly refused over five years, largely because director Albie Thoms — one of the founders of Ubu Films, Sydney's pre-eminent experimental film groups of the 1960s — insisted that much of the script be improvised by the actors.
The film was eventually shot on a low budget and on 16 mm, and money to blow it up to 35 mm was only granted when Thoms could demonstrate he had made a coherent film. The film consists of only 115 shots, many of long duration, a difficult technique to bring off, but its most daring strategies are with sound. Thoms uses multiple layers of dialogue, often three streams at once, continuing the sounds from one scene through the images of a different scene, using a continuous drone of commercial radio and television to critique and satirise the action.
The effect is dizzying and confusing, but it adds a restless energy to the action, much of which is deliberately low-key. The improvised acting is arguably less successful, which leaves some scenes feeling amateurish. At its best, though, the film has a great feeling of contemporary reality, and the connectedness of individual lives.