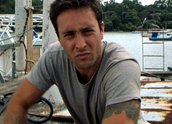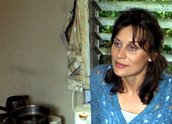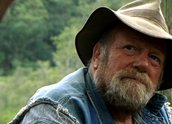 Oyster Farmer (2004)
Synopsis
Jack Flange (Alex O'Loughlin) takes a job as an oyster farmer on the Hawkesbury River, north of Sydney. To help his sister (Claudia Harrison), who's recuperating after a car accident, he robs an armoured van at the Sydney Fish Markets and immediately mails the money to himself. The money never arrives and he begins to suspect the close-knit community on the river, even Pearl, the girl he's falling in love with (Diana Glenn). Meanwhile his boss, Brownie (David Field), believes his oysters are going bad because his wife (Kerry Armstrong) has left him. Brownie's Irish father (Jim Norton) plots a strategy to solve all their troubles.
Curator's notes
Oyster Farmer is largely a film about a location, rather than a plot. Writer–director Anna Reeves was so struck by the beauty and drama of the Hawkesbury River, a place of remote and eccentric charm so close to the city, that she spent four years immersing herself in its culture, especially the lives of the oyster farmers. The film has an almost ethnographic feel, combining the details of the working lives of the characters with a sly sense of comedy.
The lives of people in small coastal communities had been richly dramatised in the 1990s in Seachange, a television show that looked at the phenomenon of city people looking for a new lifestyle. Oyster Farmer has a similar sense of humour, but it's about the people who were in a place before the outsiders began to arrive. Brownie is the fourth generation of his family to farm oysters on the river, but the film raises questions about whether his kind are dying out. At the same time, the film is about the bruising dynamics of families, with Brownie's estrangement from his wife Trish (Kerry Armstrong) given almost as much screen time as the burgeoning romance of Jack and Pearl. The pacing of the film is uncertain at times, but the characters are vivid, and the tone light. Alun Bollinger, a veteran New Zealand cinematographer, gives the Hawkesbury River a mysterious grandeur that matches Anna Reeves's quietly passionate script. Reeves was born in New Zealand but trained at the Australian Film, Television and Radio School. Oyster Farmer was her feature debut, and it ran about six months in Australia, grossing $2.6 million in the second half of 2005.