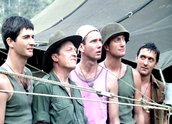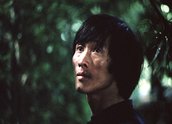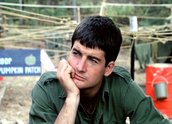 The Odd Angry Shot (1979)
Reviews
Reviewed by:

Jimmy_Hopkins 11 years, 5 months ago.





This title is about:
Australian servicemen fighting in the Vietnam war aeound 1968-9.
What I like most about this title:
The acting is brilliant, and the storyline is so true to what happened there. Graham Kennedy, Graeme Blundell and John Hargreaves are outstanding in their roles and the action scens bring out to the audience what it was like to be there.
What I like least is:
There is nothing I really don't like about this film, although one thing would be that there is no soundtrack CD or album made of the music in the film. That would be my only criticism.
I saw this title:
on TV
When this title was made I was:
Around 17 and working in a sheltered workshop for disabled people. First saw the uncensored version years later.
The best place to watch this title would be:
on TV with a small group of friends.
This title would be a perfect double bill with:
Breaker Morant, as both are about wartime experiences by Aussie soldiers.
More about Rod Craven
To review this title, you need to be logged in.