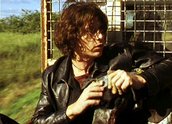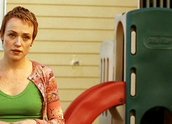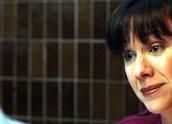 Mullet (2001)
Synopsis
Eddie 'Mullet' Maloney (Ben Mendelsohn) returns to the small coastal town where he grew up after three years in the city. Rebellious and turbulent as a youth, he is now even more lost, unsure if he should stay or go. The woman he loved, Tully (Susie Porter), is now married to his brother Pete (Andrew S Gilbert), a local policeman. The publican's daughter Kay (Belinda McClory) is happy to see Eddie, but frustrated with his inability to give anything of himself. Pete thinks Tully will want to go back to Eddie, but she just feels like running away. Pete contemplates the advice of fellow policeman Jonesy (Steve Le Marquand), who thinks he should just shoot Eddie.
Curator's notes
Mullet was David Caesar's third feature film and his most personal to date. The anger of earlier films like Idiot Box gives way to a more introspective form of human comedy, based on autobiography. Caesar grew up on his grandparents' dairy farm near Moruya, on the NSW south coast. He played rugby and worked as a truck driver before moving to Sydney and getting into film school (on his fourth attempt). The project began life as a short story in 1992 and was not made until 2001 – a long gestation period in which Caesar wrote and rewrote the script. The work shows in the script, which is affectionate, enigmatic and perceptive about the manners of its characters, and the place that holds them. The film eschews the usual depiction of small towns in Australian movies as wastelands, and announces its views in an opening narration, voiced by Kay the publican's daughter (Belinda McClory). She dabbles in writing about this place so the narration plays naturally as one of her stories. 'People think that country towns are full of rednecks and gossip or they think they're about homespun wisdom and preserved fruit. There's some of that here, but mostly it's full of people just trying to get on with each other'.
That's the story – how people behave – but within that simple description, Caesar finds a great deal to talk about. Mullet is about the way men don't talk, and the way women do; it's about small-town clannishness and the reassurance and warmth of a small community; it's about the mysteriousness of long-term partnerships and the problems of short-term hook-ups. Caesar's previous films were dominated by cranky men; this one benefits from being at least as perceptive about women as about men, and possibly even more interested. There are four significant female characters – the mother Gwen (Kris McQuade), the sister Robbie (Peta Brady), and the two women outside the family – Tully (Susie Porter) and Kay (Belinda McClory). Each is a full participant in the story, rather than an afterthought or a plot-forwarder. Indeed, the movie could have been about them alone, so rich and real are the characters and the performances. They are the active ones in this script; the two principal male characters, the brothers Pete and Eddie, are like pinballs, bouncing between the women, upsetting everyone around them. Even with their emotional ineptitude, Caesar manages to make both men sympathetic and engaging, taking advantage of the natural gifts of each actor. Mendelsohn gives another startlingly good performance, full of intelligence and attitude. Andrew S Gilbert's quiet pain, as he thinks his life is about to be stolen by his brother, is immensely moving.