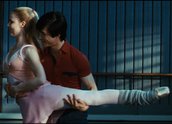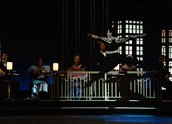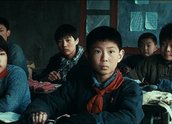 Mao's Last Dancer (2009)
Synopsis
Li Cunxin (Wen Bin Huang), the son of Chinese peasants, is picked at a young age for training in a provincial ballet school in 1972 during Chairman Mao's Cultural Revolution. While later training in an elite institution in Beijing, the teenage Li (Chengwu Guo) is inspired by classical Russian ballet thanks to the guidance of an open-minded teacher later arrested for being a 'counter-revolutionary'.
Li (played as an adult by Chi Cao) wins a position as a visiting student with the Houston Ballet, but initially struggles to fit into American society. Under the wing of the ballet's head, Ben Stevenson (Bruce Greenwood), his skill as a ballet dancer flourishes and he starts to find the freedom of Western democracy agreeing with him. His decision to marry a young American ballerina named Liz (Amanda Schull) and defect to the US triggers a diplomatic confrontation between China and the United States and a personal crisis among some of those close to him. How will Li ever be reunited with his beloved parents?
Curator's notes
Adapted from the bestselling 2003 autobiography of the same name, the film tells the inspiring story of how Li Cunxin, the son of Chinese peasants, overcame adversity to become a bright star of the United States ballet world before coming to settle in Australia. The story offers a challenge for film adaptation in that it unfolds over more than a decade and in two different geographical settings. Tell the story in straightforward linear style, and it could appear plodding. Chop it up too much or too unwisely and you risk losing the heart of the story.
In the experienced hands of veteran director Bruce Beresford and Shine (1996) screenwriter Jan Sardi, Li's story unfolds on the screen with grace and clarity. The early part of the film utilises two different time frames – the first beginning with Li's arrival in Houston in 1981, the second an extended flashback to rural China starting in 1972 in which viewers learn how Li was plucked from obscurity to train as a dancer. Scenes depicting his further development in two Chinese dance academies are interspersed with those showing his struggle to adapt to life and develop his dancing in the US. The two stories come together when Houston Ballet head Ben Stevenson visits Beijing in 1980 and selects Li as the dancer he would most like to bring over to the US.
The need to find a lead actor who could embody Li's brilliance as a dancer and yet give an adequate performance as an actor is the film's second potential pitfall. The risky decision to cast two accomplished dancers with little or no acting experience pays off. Playing the older Li is Chi Cao, who was Principal Dancer with Birmingham Royal Ballet. Australian Ballet dancer Chengwu Guo plays the teenage Li, while Wen Bin Huang ably handles the character during the childhood years.
The two older dancers give the ballet scenes real integrity. They enable Beresford to recreate Li's public performances in such well-loved ballets as Swan Lake and the climactic The Rite of Spring without recourse to fast editing and close-ups. The latter techniques can too easily make an audience aware it's not being shown the entirety of the dancer's body. In this film, however, there's no question that what's happening on stage is really unfolding just as we see it. Viewers can see instantly Li is as gifted as they have been told. Chi Cao's life story shared elements with Li's, in that he was born in China before finding success as a dancer in the west. His approach is to underplay the role, which fortunately he pulls off without appearing wooden.
Mao's Last Dancer was hugely successful with Australian audiences – a partial reflection of the popularity of Li's autobiography in Australia, where (as the end credits make clear) he moved with his second wife, dancer Mary McKendry, in 1995 to join the Australian Ballet as a Principal Artist. In February 2012 Li was appointed the artistic director of Queensland Ballet. Although the film had a Chinese co-producer, Geng Ling, it was not made under the auspices of the official Australian-Chinese co-production treaty.
Mao's Last Dancer was released in Australian cinemas on 1 October 2009. The film was the top earning local film domestically with box office of $15.4 million. In 2010 it became the nation's most popular Australian title on DVD. It won the 2009 AFI Award for Original Music Score (Christopher Gordon) and was nominated for eight other awards: Best Picture (Jane Scott), Director, Adapted Screenplay, Editing (Mark Warner), Sound (David Lee, Andrew Neil, Yulia Akerholt, Mark Franken and Roger Savage), Production Design (Herbert Pinter), Costume Design (Anna Borghesi) and the AFI Members' Choice Award.