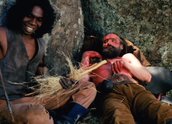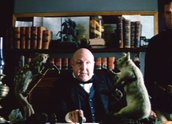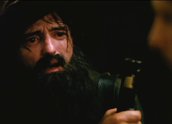 Mad Dog Morgan (1976)
Synopsis
Daniel Morgan (Dennis Hopper) becomes a bushranger after hard times in prison and the Victorian goldfields. Saved by Billy, an Aboriginal outcast (David Gulpilil), the two men terrorise southern NSW, killing policemen and raiding farms, until the price on Morgan's head reaches 1,000 pounds. Crossing back into Victoria, Morgan's behaviour becomes increasingly erratic, as detective Mainwaring (Jack Thompson) closes in.
Curator's notes
Mad Dog Morgan is in some ways a conventional Australian bushranging film, in other ways not. It romanticises the figure of Australian-born Morgan (who talks with an Irish accent), justifies his crimes by inflicting a series of outrages on him before he goes bad, and treats his death as a tragedy – all familiar from the various versions of Ned Kelly's story – but it tries to update the conventions, by seeing Morgan as a modern media phenomenon.
The casting of Dennis Hopper – an American actor with an outlaw image himself – underlines that idea. The director Philippe Mora has several of the key players in the story give their accounts directly to camera, as if interviewed for a documentary. A French photographer called Roget (Robyn Ramsay) keeps turning up to document both Morgan's exploits and the police efforts to hunt him down. Morgan himself practises his bushranging routines and crafts an image for himself. He's a media celebrity in 1865 Australia.
Whether the character in the film bears much resemblance to the real Morgan is debatable. The film is based on a meticulously researched book (Margaret Carnegie's Morgan the Bold Bushranger), and many scenes were filmed in the actual locations of the events depicted, but the real Morgan was perhaps a more sadistic and unpredictably violent character. He was one of few bushrangers who generally worked alone – which suggests the David Gulpilil character is largely an invention.
The film makes great use of beautiful locations and Mike Molloy's cinematography emphasises this natural grandeur, to contrast the depravity of its characters. The state apparatus of jailers, judges, politicians and police are the real villains of the film – as they usually are in any Australian film about bushrangers.