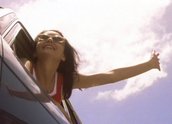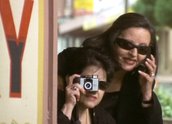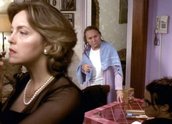 Looking For Alibrandi (1999)
Synopsis
Josephine Alibrandi (Pia Miranda) is cursed, like all the women in her Italo-Australian family. She's in her final year at a posh Sydney school for Catholic girls, but her temper keeps getting her into trouble. Her grandmother Katia (Elena Cotta) has spies everywhere and her mother Christina (Greta Scacchi) is exasperated by her brazen behaviour. John Barton (Matthew Newton), the dreamy private school boy she wants to kiss, sees her as his best friend and she fights on sight with the state school boy Jacob (Kick Gurry), who's too cool to really pursue her. Worst of all, her father Michael Andretti (Anthony LaPaglia) – a man she's never met since he got her mother pregnant at 17 – has returned to Sydney for a year. Josie wants to be left alone, she wants to pass with distinction and do law at Sydney University, she wants a boyfriend, she wants a father, and she's sick of family gatherings where everyone bottles tomatoes for the pasta sauce – or as she calls it, 'National Wog Day'.
Curator's notes
Looking for Alibrandi isn't simply a superb evocation of life in an Italo-Australian family, it's a brilliant comical portrait of the tempestuous emotions of a late teenage girl, in all her splendour. Melina Marchetta wrote the novel at the age of 21. It was published in late 1992 and was an instant hit, winning Book of the Year (for older readers) from the Children's Book Council of Australia, and selling 37,000 copies. Marchetta also wrote the screenplay, working with director Kate Woods, and the film retains a lot of the fresh and high-spirited humour of the novel.
The film manages to be funny and frivolous, without losing its essentially serious concentration on character. At the core, it's about three women – grandmother, mother, and daughter – who share more than blood ties. Josie's illegitimate, and she knows who her father is although she has never met him. Her grandmother has no idea until he returns that Michael Andretti, the beloved boy next door when she was raising her daughter Christina, is the father of Josephine. Christina has no idea that she is herself illegitimate – or at least not the daughter of Katia's late (and brutish) husband, Francesco. All of the Alibrandi women have secrets, Josie discovers.
Part of the film's power comes from the bruising conversations that the three women have with each other. Josie may be 17 but she's capable of inflicting serious pain in a fight and the film doesn't soften these encounters. And yet there's a lot of genuine affection between them. The relationships are quite nuanced, despite the sometimes raucous comedy. Note the way that the grandmother contrives in clip three to spill the photos, so that she and Josie will have a chance to look at them. As Josie looks forward in life – to law school and a love life and freedom – Nonna Katia looks back, taking comfort in the photographs.
The performances are excellent throughout, but it's no exaggeration to say the film is hard to imagine without Pia Miranda in the lead role. Her performance is astounding – Josie is smart, sharp-tongued, quick-tempered, capricious, funny, mercurial, moody, creative, charming and a brat. Miranda inhabits the role like a glove, without a false moment. She was 26 when she played the role, not 17. She had appeared in episodes of Neighbours but this was her first film role. It was also the first, and so far the only, feature by director Kate Woods. She had extensive TV directing credits before, and has been directing high-profile American television shows in the last four years.