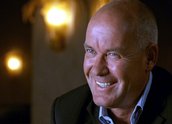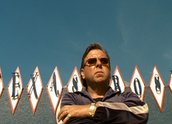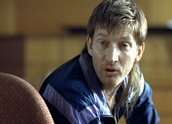 Gettin' Square (2003)
Synopsis
After eight years in jail for a murder he didn't commit, Barry Wirth (Sam Worthington) gets paroled because of the death of his mother. He returns to the Gold Coast determined to stay out of trouble, but trouble keeps finding him. An old girlfriend, Annie Flynn (Freya Stafford), is now his brother's parole officer. To stay out of jail, Barry must look out for his brother Joey (Luke Pegler), but Joey is now working for Chicka Martin (Gary Sweet), a major drug dealer. A corrupt detective, Arnie DeViers (David Field), wants to put Barry back in jail. Barry's only friend, Johnny 'Spit' Spitieri (David Wenham), a hopeless junkie, gives him an introduction to Darren 'Dabba' Barrington (Timothy Spall), a former criminal who's now owner of an unsuccessful restaurant. Barry learned to cook in prison, so he becomes Dabba's new chef, just as the Criminal Intelligence Commission closes in on Dabba's corrupt accountant. Johnny Spitieri is caught with $20,000 worth of Chicka Martin's heroin in his pants. Dabba is facing charges of corrupt conduct. When DeViers beats Barry up, Barry hatches a plan to get square.
Curator's notes
Gettin' Square was written by a Gold Coast criminal lawyer, Chris Nyst, which explains the film's strong sense of authenticity. It's primarily a comedy in the well-established style of the London criminal comedy caper, but the Gold Coast setting adds an ironic flavour – palm trees, bikini car washes, and lots of people with expensive clothes and no taste. Beneath the verbal humour, some of which has a strongly Australian flavour, there's a deep sympathy for the characters, particularly the powerless ones like Barry and his prison mate Johnny 'Spit' Spitieri.
David Wenham's performance as Spit makes the movie, both as comedy and as social observation. His courtroom bamboozling of the lawyers and bureaucrats is one of the highlights of Wenham's already distinguished career – a comic tour-de-force in which he cons two lawyers out of $40, tells them nothing, and gets away with it (see clip three). They never even realise they've been had. But Johnny is more than simply a comic character. He's the best evidence of the complete failure of the system. No one offers him help at any stage; no one except his mate Barry even cares what happens to him. He's 'just a junkie', and his only value to the police and the lawyers is in his possible testimony against the bigger fish.
The film doesn't distinguish between the cops and the villains – they're all villains, one way or the other. In fact, the only characters with any sense of honour and fair play are Dabba, the ex-criminal trying to go straight, Barry the ex-criminal who wants to be a chef, and Johnny Spitieri, a man so beaten down by heroin and prison that he retains a childlike innocence. This was the second feature of Jonathan Teplitzky, after Better Than Sex (2000). David Wenham starred in both films. For Gettin' Square, Wenham won the AFI Award for Best Actor in a Leading Role.