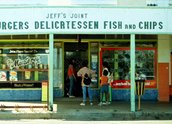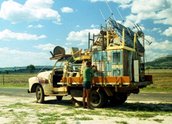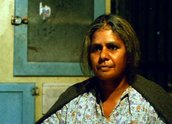 The Fringe Dwellers (1986)
Synopsis
A young Aboriginal girl dreams of life beyond the blacks' camp that sits on the fringe of white society.
Curator's notes
Based on a 1961 novel written by Nene Gare, The Fringe Dwellers tells the story of the cultural conflict experienced by Trilby (Kristina Nehm), and her desire to get out of the fringe camp and enter mainstream society. The film rights to the book were purchased by director Bruce Beresford and the film was made in 1986, so the autobiographical account of Gare's novel is transposed to a different era.
The Fringe Dwellers is remarkable in that it features an Aboriginal ensemble cast, though it remains a narrative based on a Western woman's experience of an Aboriginal community. The Fringe Dwellers belongs to a generation of films that suggests that, for an Aboriginal person to join mainstream society, individualism comes at the cost of belonging to a community. Gare was writing about the 1960s, and problems arise when the social issues of the 1960s are transferred into the 1980s, the era in which the film is set.
The Fringe Dwellers is acclaimed as being the first film featuring Indigenous actors in all the major roles. It explores the social restrictions placed on Aboriginal people at that time, although it does not really examine the motivational depths of these characters. The Fringe Dwellers won the AFI award for best adapted screenplay in 1986.