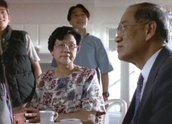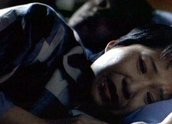 Floating Life (1996)
Synopsis
As China prepares to take control of Hong Kong in 1997, a Hong Kong Chinese family disperses around the world. Mr and Mrs Chan (Edwin Pang and Cecilia Fong Sing Lee), and two teenage sons, follow their second daughter Bing (Annie Yip) to a large and sterile house in the suburbs of a major Australian city. Bing has been in Australia for seven years, but the loneliness has made her nervous and bitter. Her older sister Yen (Annette Shun Wah) lives in Germany, with her German husband Michael (Julian Pulvermacher) and daughter Miu Miu (Claudette Chua). They are about to buy a new house when Yen decides she wants to move to Australia, to be near her family. In Hong Kong, elder brother Gar Ming (Anthony Wong) is reluctant to follow his parents. He's making money and enjoying his affair with a beautiful young Canadian Chinese girl. Back in Australia, Bing's relentless authoritarianism forces her parents to buy their own house. When they move, Bing has a nervous breakdown. Mrs Chan prays to the ancestors for help.
Curator's notes
Floating Life is a major addition to what is perhaps the smallest genre in Australian film – migrant stories. For a country that has taken in six million immigrants since 1947, the number of films that deal with the migrant experience is ridiculously small (see The Dunera Boys, Romulus My Father and They're a Weird Mob, on this site). Apart from Floating Life and the first two films of Khoa Do, almost none deals with the stories of Asian migrants.
Director Clara Law is herself a migrant to this country. She and husband Eddie Fong (who co-wrote Floating Life) came to Melbourne in 1995, after building successful careers in the Hong Kong film industry. They began writing Floating Life even before that, during visits to Law's family, who had settled in Melbourne a few years earlier. The film reflects the sensation of being a new migrant with amazing freshness, partly because the emotions were still so familiar and raw for its makers. Dion Beebe's camerawork shows the Australian suburbs with blazing clarity, which adds to the sense that this is a newly discovered place, at least for them. The Chan family members are terrified of the bright sun, the animals that can kill you, the dogs in the streets – even the amount of open space. They adapt at different rates, and with differing levels of success. Mr and Mrs Chan hate being so far from the graves of their ancestors in China and Hong Kong, but they have been through this before, when their own parents escaped the mainland. Bing, the second daughter, shows us just how bad the displacement can be. The loneliness of seven years in Australia has broken her spirit – but her sister in Germany has problems adapting to life there, even though she's ostensibly happy.
The film deals as much with problems of the spirit, as with the difficulties of physical readjustment. Mrs Chan's scene in front of the altar devoted to the ancestors (clip three) is one of the most beautiful and moving moments in any Australian film on this subject. Clara Law was nominated as best director, and both she and Eddie Fong were nominated for best screenplay, in the 1996 Australian Film Industry Awards, for this film. Their films since then are The Goddess of 1967 (2000) and Letters to Ali (2004).