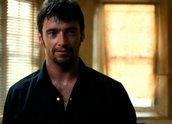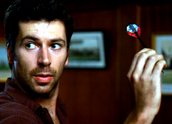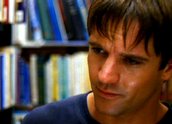 Erskineville Kings (1999)
Synopsis
Barky (Marty Denniss) returns to Sydney for his father's funeral. He has been away in Queensland for more than two years while his older brother Wace (Hugh Jackman) took care of their father after a stroke. The brothers are not close and the absence has made Wace even more bitter. As they drink with their friends at a pub in Erskineville, an inner-city suburb of Sydney, the family history comes to a boil. Barky walks out, trying to avoid a fight. His one-time girlfriend Lanny (Leah Vandenberg) sends him back to face his brother, and his own demons.
Curator's notes
Erskineville Kings was a first feature for most of those who made it, and it was generally well received. Alan White, the director, had been a musician who graduated from music videos to directing commercials, and there are signs of those origins in the film's extensive use of music, and the way White constructs a sense of locale. The landscape of the inner-city around Erskineville and Newtown becomes a significant part of the film's texture. These are streets full of rusty history, and the film is about all the difficult history between the brothers.
On a larger canvas, it's a film about Australian men in general – particularly the ways in which they choose to express emotions (or to keep them hidden). The script is credited to Anik Chooney, a pseudonym for Marty Denniss, who plays Barky. This was Hugh Jackman's first film role, and he was cast even before he had established himself as a star of musical theatre. It was shot before Paperback Hero, but released afterwards. Both he and Marty Dennis give fine performances in difficult roles.
The film remains slightly underdeveloped as a drama, but it's about something interesting – the great silent rage of the Aussie male. You Can't See Round Corners, made 30 years earlier, is about similar questions, and is set in virtually the same working class streets and pubs. Alan White has said he wanted to make a film that avoided broad caricatures and 'shrimp on the barbie' clichés. 'I wanted to explore the idea that you can be a tough Australian character but you can recognise in yourself a pain, and you can ultimately come to terms with it'.