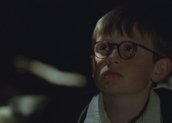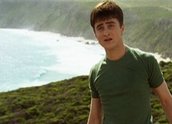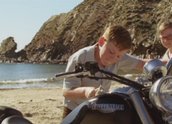 December Boys (2006)
Synopsis
Father Scully (Frank Gallacher) drives Maps (Daniel Radcliffe), Misty (Lee Cormie), Sparks (Christian Byers) and Spit (James Fraser) hundreds of miles from the middle of Australia to the beach for a holiday after a benefactor gives some money to the orphanage where the boys live. The four have a very strong bond and are known as the December Boys because they were all born during that month. Father Scully leaves them in the care of Bandy McAnsh (Jack Thompson) and his wife (Kris McQuade). The boys are thrilled to be on holiday together and quickly explore the area and get to know the tiny cove and its residents. They are particularly in awe of Fearless (Sullivan Stapleton), who owns a motorbike, and his wife Teresa (Victoria Hill). Rivalry breaks out when the boys find out the couple might adopt one of them. In the end one of the orphans has to choose between having a 'real' family and staying with his friends.
Curator's notes
It was a remarkable coup for the filmmakers to secure English actor Daniel Radcliffe to play Maps. This was the first film Radcliffe agreed to appear in after becoming a worldwide star as Harry Potter in the most successful blockbuster franchise in cinema history (at time of writing). In the production notes for December Boys, the young British actor says he always planned to work on another project between the fourth and fifth Harry Potter films. 'It was a very simple story but I thought it was very beautiful', he said of Marc Rosenberg's script (it later won the AWGIE Award for Best Feature Film –Adaptation).
The film is based on a book by Michael Noonan and is dedicated to his memory. Radcliffe gets top billing in the credits and his character Maps stands out from the other three because he is older, but it is Misty (Lee Cormie), not Maps, who is the pivotal character in the film. The story is told from Misty's point of view as he looks back at his childhood. Max Cullen narrates the story as the now grown Misty – infusing the film with a wistful tone – and appears in the closing scenes returning the ashes of Maps to the cove, now empty of houses.
Producer Richard Becker bought the film rights to the book more than a dozen years before the film went into production and was a driving force behind the project. For most of that period he was chief executive of the publicly-listed entertainment company Becker Group Ltd.