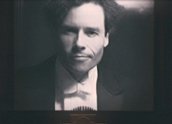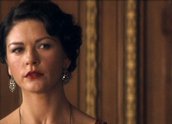 Death Defying Acts (2007)
Synopsis
In Edinburgh, Mary McGarvie (Catherine Zeta-Jones) and her daughter Benji (Saoirse Ronan) entertain audiences with a psychic act that depends on trickery. They spy on members of their audience and steal from them so they can dramatically reveal insider knowledge and return missing belongings as if by magic. Meanwhile, the showman Harry Houdini (Guy Pearce) is wowing international audiences with escape acts.
Houdini offers USD $10,000 to the person who can prove they have contacted his dear departed mother in the afterlife by revealing what she said to him on her deathbed. Knowing Houdini is visiting Edinburgh soon, Mary starts finding out as much as she can about him from old newspapers. Houdini gets a rousing welcome but seems physically unwell and dissatisfied: he coughs up blood and doesn't want to be remembered for 'dumb stunts', he tells his manager Mr Sugarman (Timothy Spall).
Mary completely charms Houdini at the auditions for a medium. Mary is confused about the married Houdini's motives but starts to fall for him as they spend more and more time together, dancing and gallivanting through the night. Sugarman worries about the relationship and offers her £500 to disappear. She refuses, only agreeing to disappear if she can win the $10,000.
Curator's notes
Filmmakers often tell imagined stories to explore a famous figure or incident and this is a good example. It is a love story, set over only a few days, but reveals much about the escape artist Harry Houdini in 1926, the last year of his life. It tells of the great love he had for his mother and recreates some of the acts he was best known for. It also shows his bias towards science and his scepticism towards spiritualism and psychics.
Death Defying Acts is a UK-Australian co-production financed by government agencies in both countries. It was released in Australia in March 2008 and attracted about $700,000 in ticket sales, a poor result given the scale and star power of the film. The film is the tenth dramatic feature by director Gillian Armstrong, who often chooses period films. Armstrong attracted considerable media attention, even before she made her first feature film, because she was one of only two women among the 12 chosen to take part in the Interim Training Scheme at the Australian Film Television and Radio School, as it is now known. My Brilliant Career (1979), her first film after graduating, was the beginning of international careers for both Armstrong and lead actress Judy Davis. Starstruck (1982), High Tide (1987), The Last Days of Chez Nous (1992), Oscar and Lucinda (1997) and, more recently, Charlotte Gray (2001) are the other Australian features directed by Armstrong.