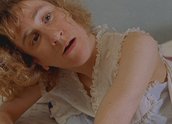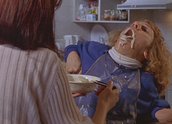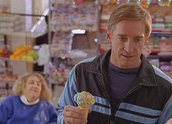 Dance Me to My Song (1998)
Synopsis
Julia (Heather Rose) has severe cerebral palsy and lives by herself in suburbia. Since she can't speak, get out of bed, walk or bathe by herself, she's heavily dependent on her carer, Madelaine (Joey Kennedy). Her most significant freedom is the ability to speak using a portable voice computer that she types on from her wheelchair. Madelaine is too self-absorbed and self-pitying to be an effective carer. She resents the demands Julia places upon her and treats her rudely. Julia chafes at this mistreatment. One day she asks a passer-by, Eddie (John Brumpton), for help. He starts to drop by and they develop a friendship. Madelaine, who's been having boyfriend troubles, finds Eddie attractive. But so does Julia. The stage is set for a showdown…
Curator's notes
Although Rolf de Heer directed and co-wrote the film, the opening credits announce that this is 'a film by Heather Rose'. Like her character, Rose was born with severe cerebral palsy and can only communicate via a computerised voice machine. Not only does Rose star, but she co-wrote the script with Fred Stahl, whom she met via a bulletin board for people with disabilities while he was suffering with chronic fatigue syndrome. The screenplay, though fictionalised, closely mirrors Rose's own experience. For a long time de Heer was only involved with the script as an advisor and he says it was because of Rose's persistence that the idea of making the film gradually took hold.
The result is one of the most honest, insightful and ruthlessly unsentimental films about a person with a disability made anywhere. De Heer, Rose and Stahl are not afraid of confronting viewers with unpleasant or difficult aspects of disability that most other films on similar themes shy away from, especially sexuality. When the film was released in 1998, Rose told The Australian, 'if people find it confronting, then we've achieved what we intended'. Yet the film is far from incessantly bleak, finding room for welcome humour and levity to add light to the shade.
Dance Me to My Song is an exemplar of this prolific director's fondness for distinctive stories about outsiders, people fighting against literal and social isolation. Earlier de Heer titles on this theme include Bad Boy Bubby (1993), where a man raised in a cellar is let loose on the world; The Quiet Room (1996), in which a parents' divorce is seen from the child's perspective; and Epsilon (1995), about an alien stranded on Earth.
Dance Me to My Song was released in Australian cinemas on 22 October 1998. It screened in competition at the Cannes Film Festival, where it received a four-minute standing ovation, and was nominated for Best Original Screenplay and Supporting Actress (Rena Owen) at the 1998 AFI Awards. Rose was awarded the special jury prize at Spain's Valladolid Film Festival.