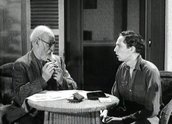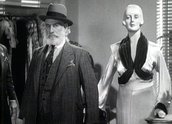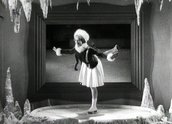 Dad and Dave Come to Town (1938)
Brilliant comedy, should still be shown in cinemas today. Sparkling , witty, intelligent Australian comedy. Should be shown on high release again. Wow!

#1 from Paubai – 8 years, 9 months ago.

Five years since Paubai commented, but very true.

It has always been obvious that the role of Jim, the publicity man, is the young Ken Hall. As director, he is looking back at his younger self.

PB's point about confidence applies especially to Jill. Hampered by her now-affluent background and the limitations inherent in her social status (now high, unlike in earlier D&D), Jill wants to stride out but did not know how to do it until the questing young man came along. That is true of her new job -- and also of her sex life, neat angle there by Hall for all those girls of 1938 buying tickets to the flicks in girly pairs or being squired by a boy. Jim's smart jumpy car is the signal for her.

#2 from filmart_dd – 3 years, 8 months ago.
To comment on this title, you need to be
logged in
.

RSS – Subscribe to an RSS feed of comments on this title. (learn about RSS)