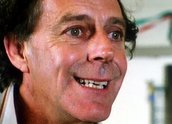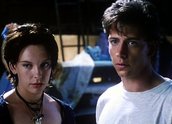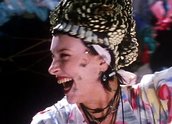 Synopsis
Lewis, an unemployed actor (Ben Mendelsohn) talks his way into a job at a psychiatric unit, teaching drama to the inmates. He chooses six patients, ranging from the psychopathic firebug Doug (David Wenham) and the pathologically shy Henry (Paul Chubb) to the lovesick Cherry (Jacki Weaver), and the forlorn Ruth (Pamela Rabe). Aspiring megalomaniac Roy (Barry Otto) demands that they do a production of Mozart's Così Fan Tutte, even though none of them can sing opera. Lewis's girlfriend Lucy (Rachel Griffiths) dumps him and he finds himself drawn to one of his actors, the recovering drug addict Julie (Toni Collette). When the hospital administrator, Mr Kerner (Tony Llewellyn-Jones) sacks him, Lewis and the actors carry on rehearsals at night and in secret. Errol, the head of nursing (Colin Friels), tells his supervisor they are rehearsing a variety show to be performed for the health minister (Robin Ramsay) during his forthcoming visit. On the night, they perform a chaotic and joyful rendition of the opera instead.
Curator's notes
Louis Nowra's play was originally set in 1972, but he reworked the material for the film version to make it contemporary – even going as far as including a reference to the way the New South Wales Government was closing mental hospitals in the early 1990s. The film, directed with verve by Mark Joffe, never quite loses its theatrical origins, but nor does it have to. It's about the theatre, after all. Joffe assembled a great cast, which included many of the new stars of the 1990s (Toni Collette, Rachel Griffiths, David Wenham), as well as more established names (Ben Mendelsohn, Jacki Weaver, Colin Friels).
It's very much an actors' movie, with each one getting their turn to shine – or in Barry Otto's case, to shine, preen, shout, pout and twitch. There's a strange parallel between this film and Bliss, made ten years earlier. In that film, Otto played a man wrongly sent to the mental hospital, and Kerry Walker played the hospital administrator. In Cosi, Otto is more clearly where he needs to be – but it's almost as if Harry Joy, his character in Bliss, never got out of the bin. Cosi isn't uniformly successful, but the moments that it gets right are very good indeed. It has a likeable humour, appealing characters and a compassionate heart. It's not really about mental illness so much as a tribute to the healing power of performance, and the theatre in general.